We leave Mercure Livingston Hotel early and get some breakfast on the way to Isle of Arran. The island is called the mini Scotland as it has all kinds of nature that the whole country can offer in a relative small area.

Driving time to Ardrossan is about 1 and a half hour. We ate Breakfast at the ferry, that left Ardrossan at 11:05 AM.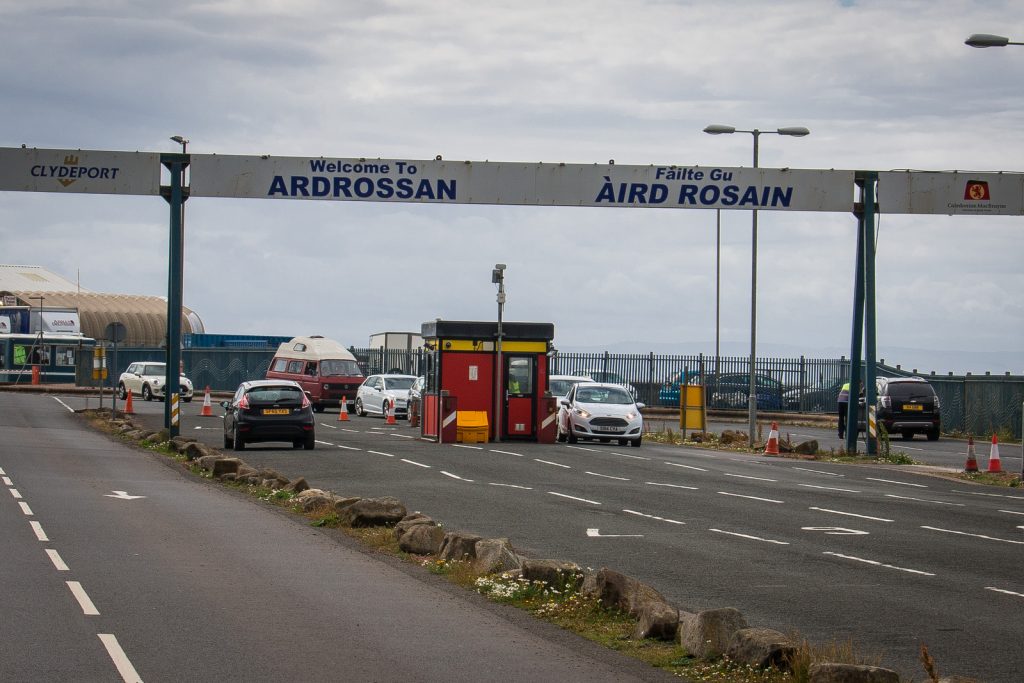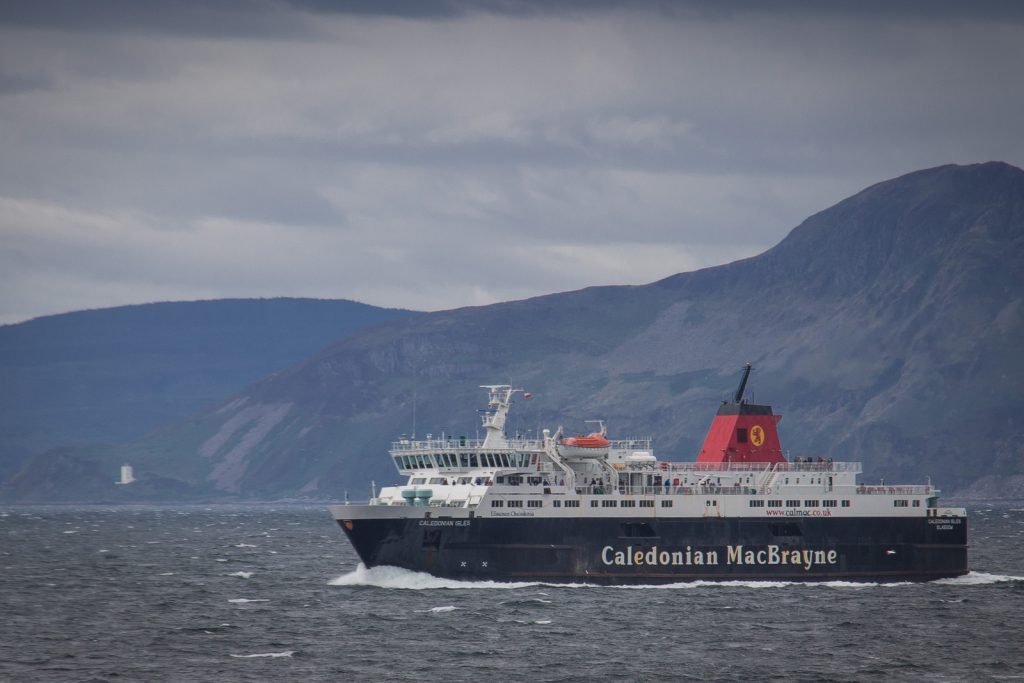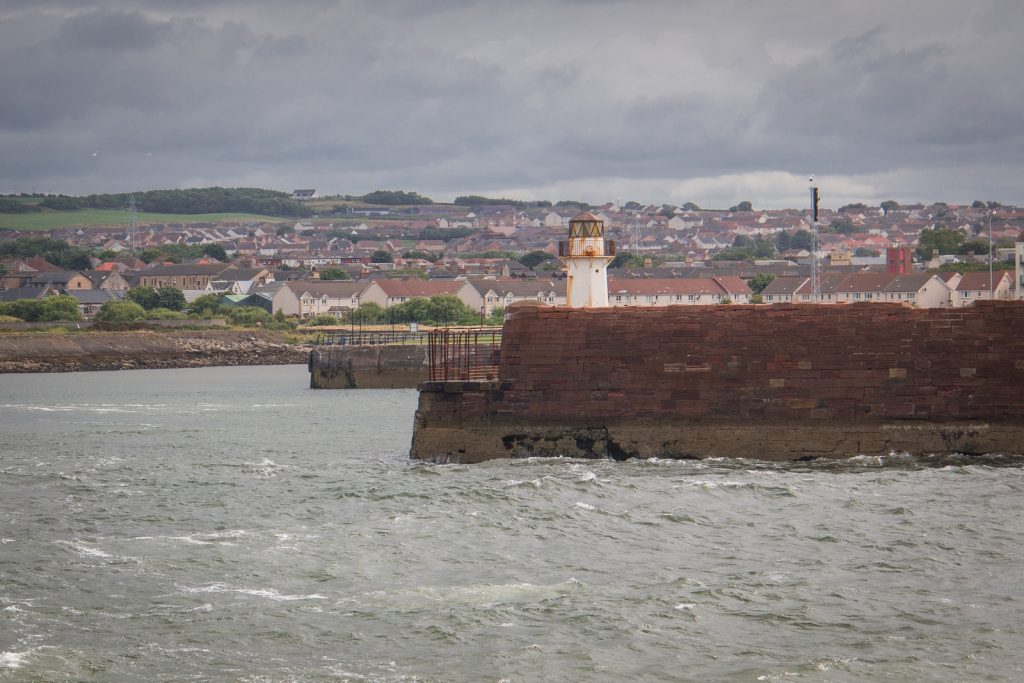 After approxomatly 1 hour of sailing we arrive at Brodick Harbour, Isle of Arran.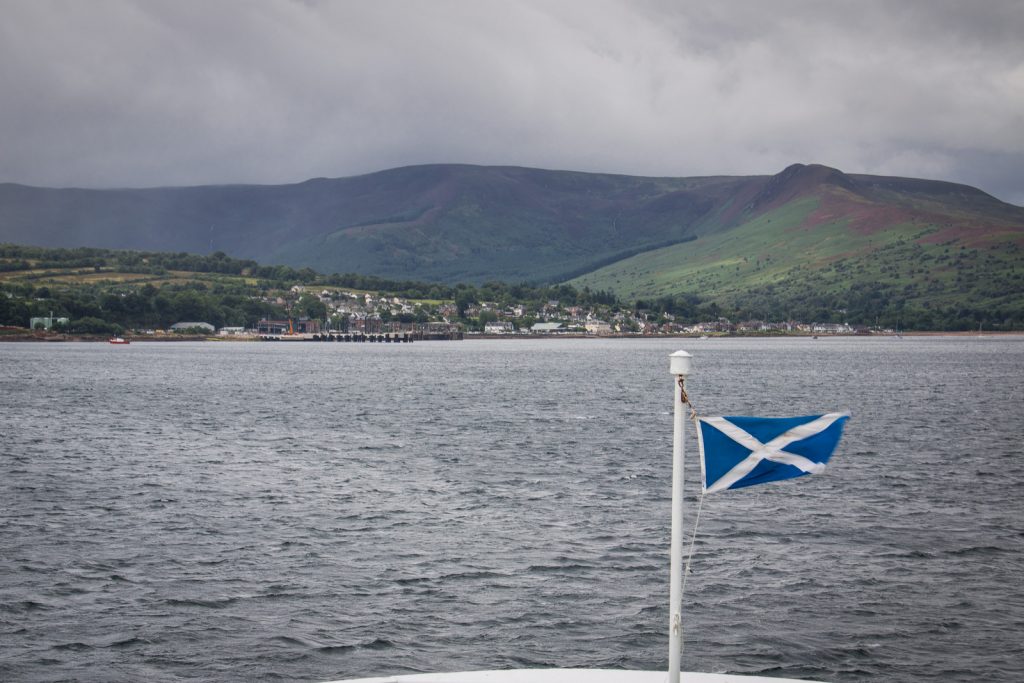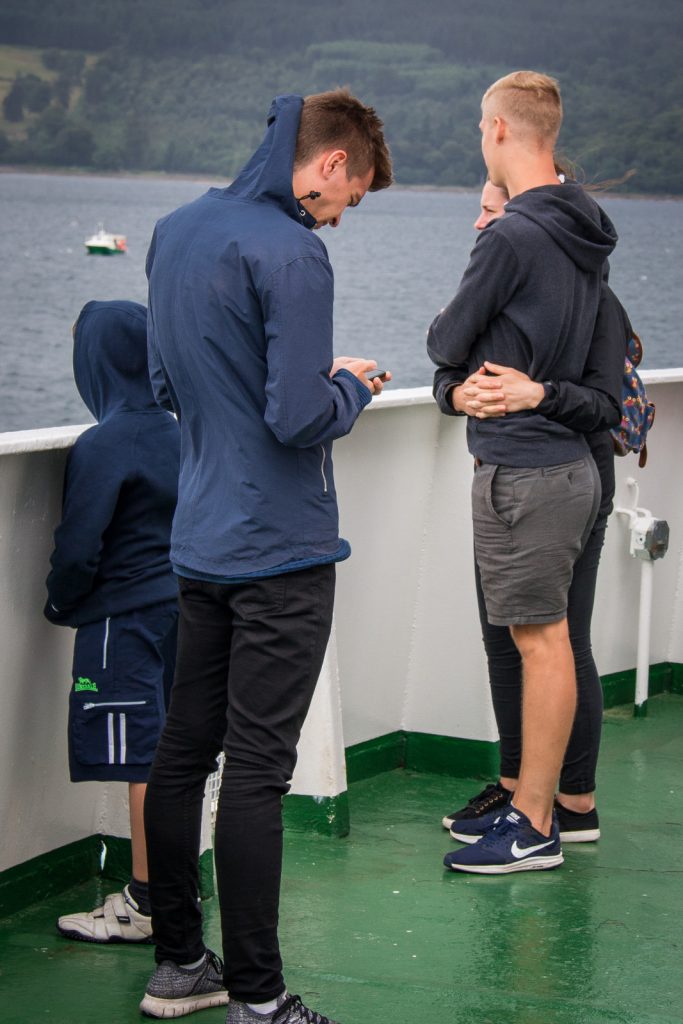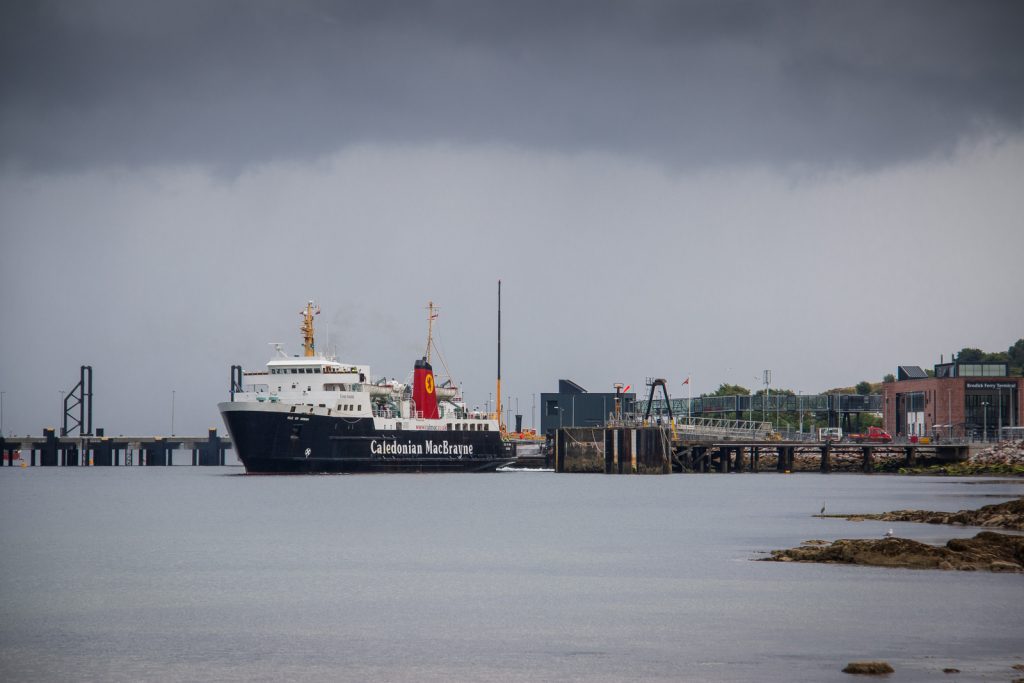 After another half hour of driving we reach the nothern part of Arran and our hotel for the next two nights: the Lochranza Hotel Country Inn. We have booked two rooms.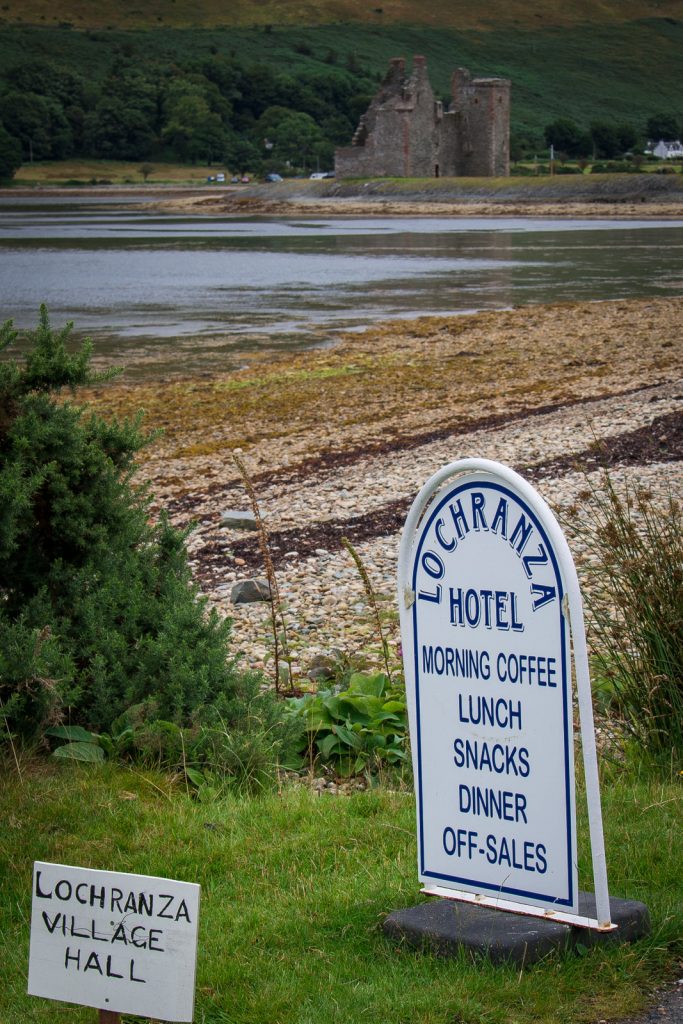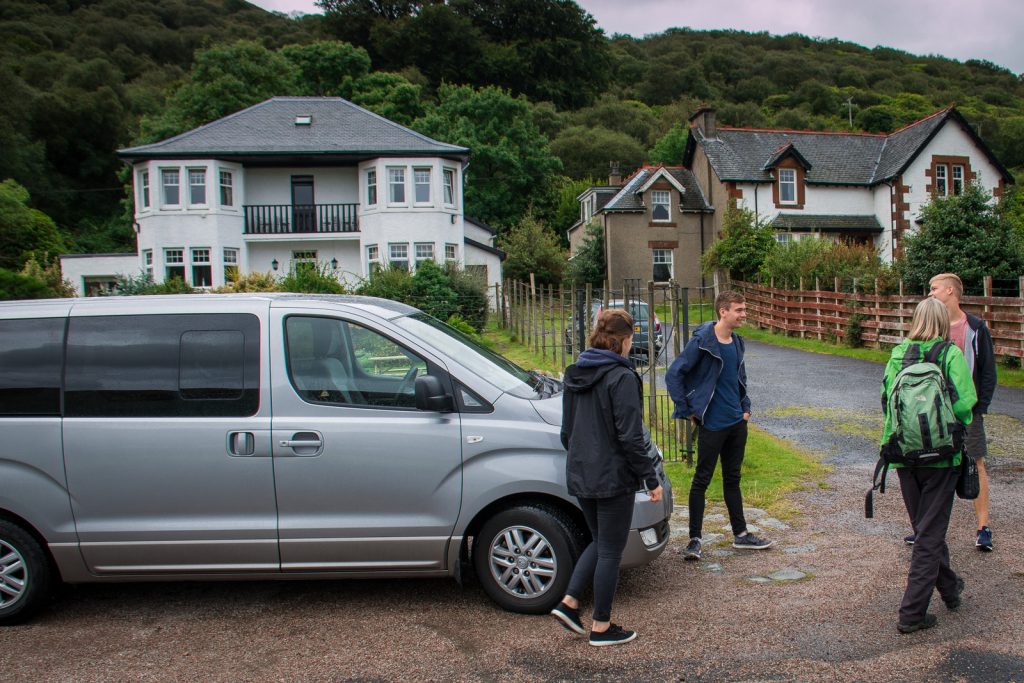 After a quick check-inn, we walked to Isle of Arran Distellery nearby.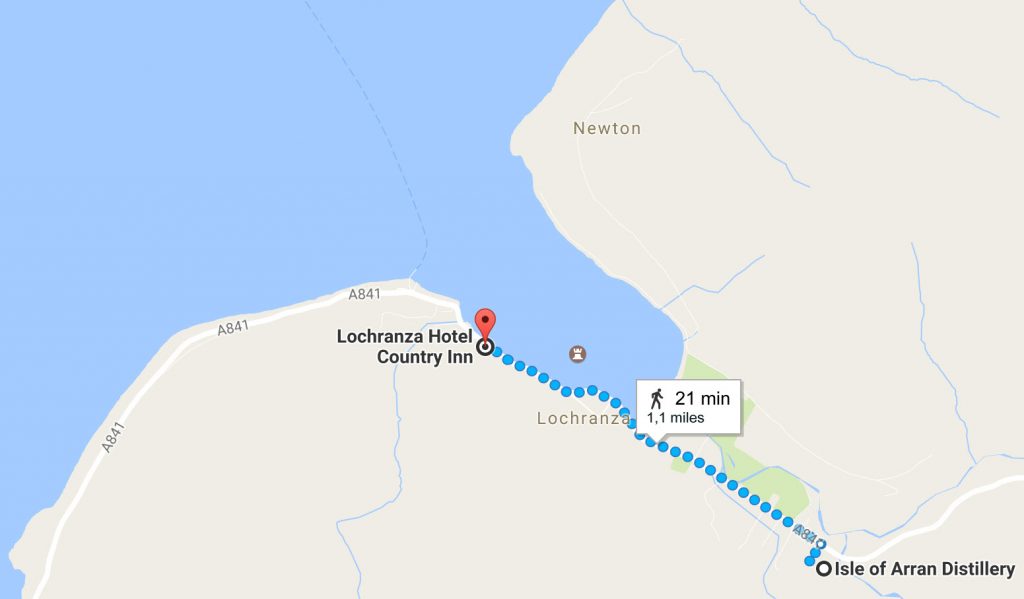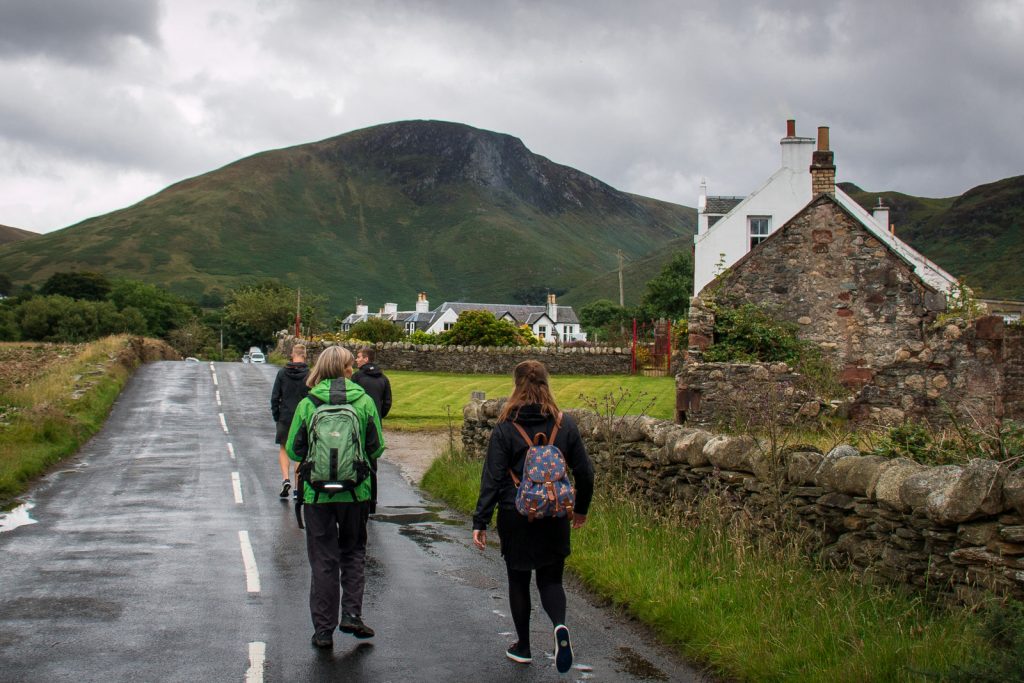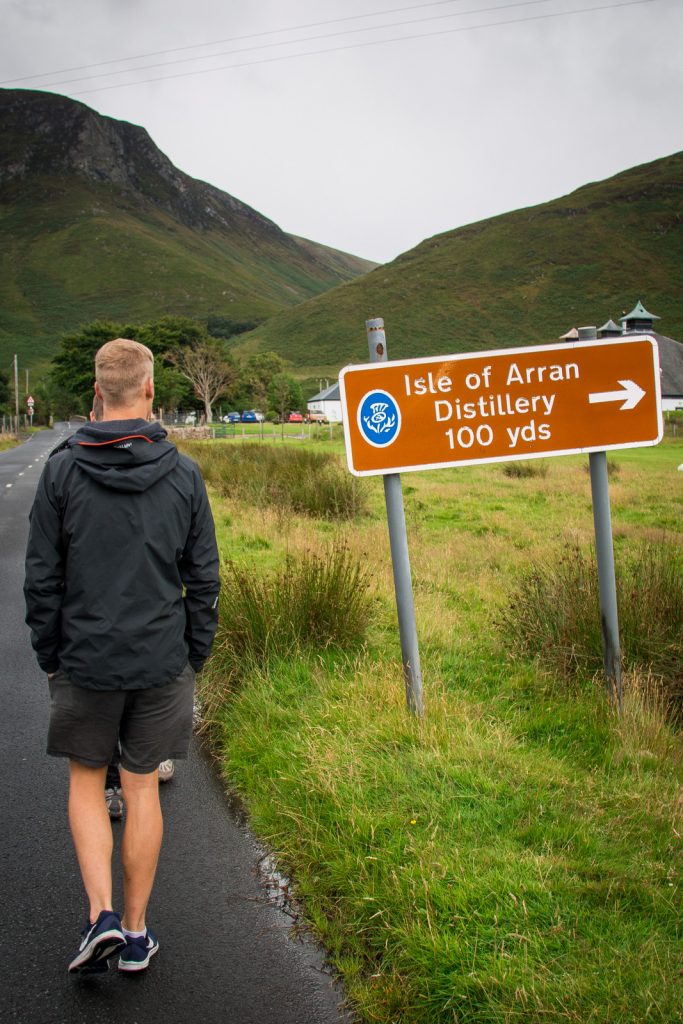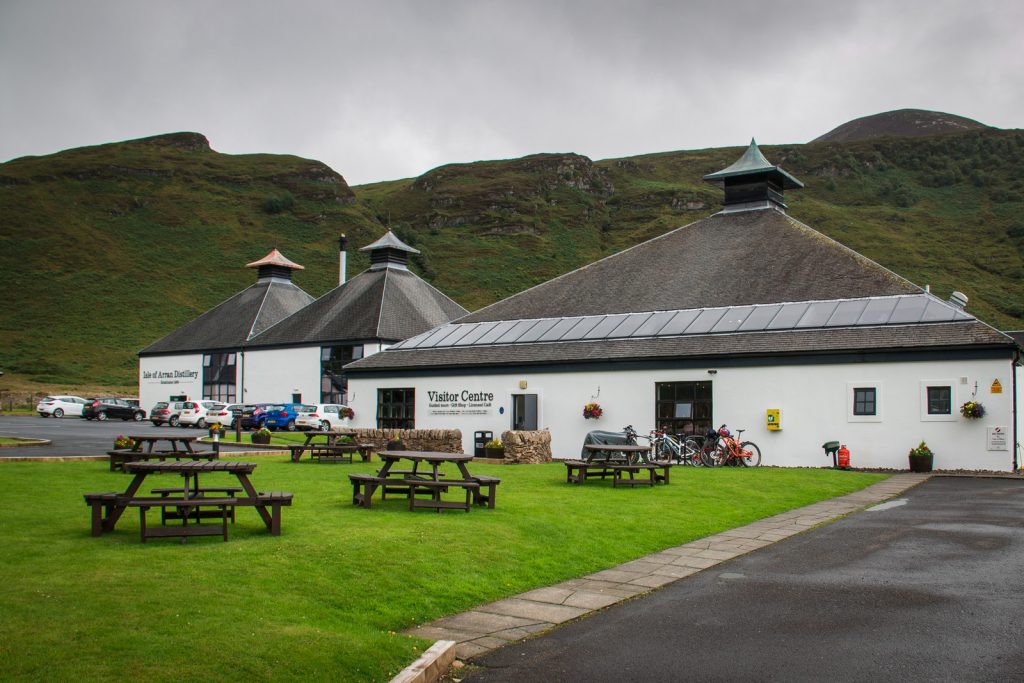 We ate a quick dinner at the nice cafe at the destillery.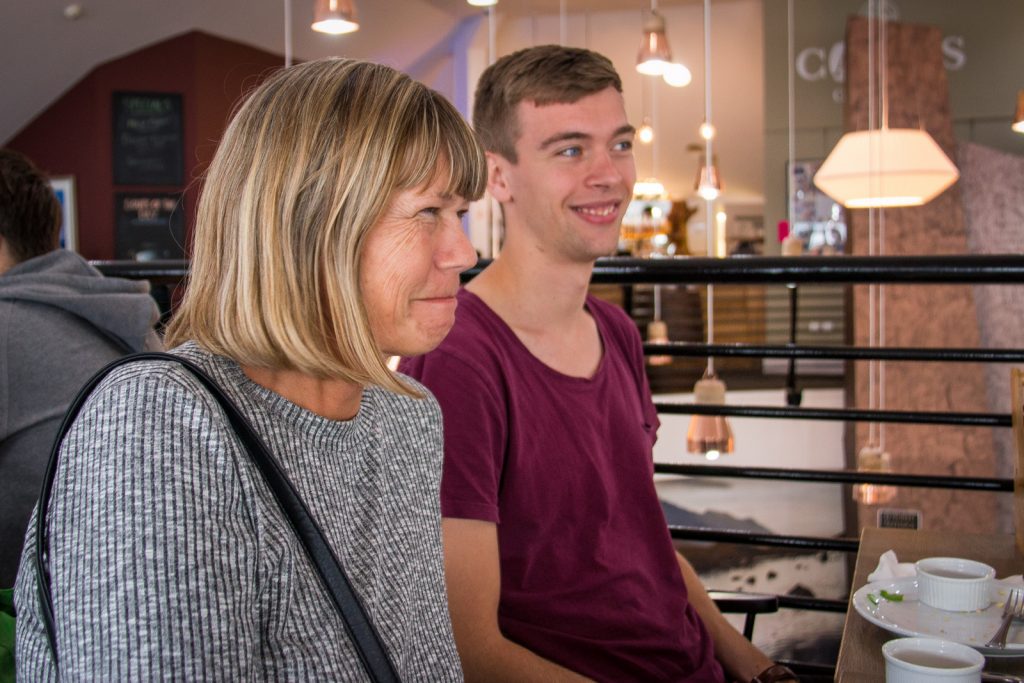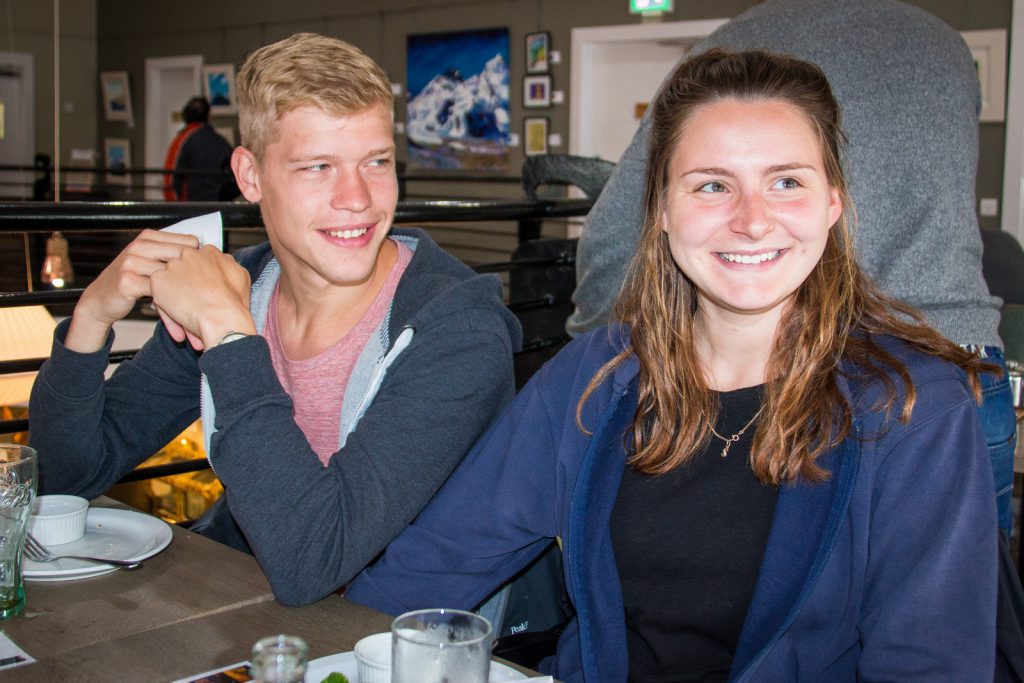 We had reserved a Distillery Tour a 3:00 PM (duration 45 min.) and a Tutored Tasting at 4:00 PM (duration 45 min.). Note, that the Distellery is not in production at the time. The very first question we were asked was whether or not we were to drive a car after the tasting!
The Tour  began with a short film and includes a welcome dram of 14 year-old Isle of Arran and a taste of the Arran Gold Cream Liqueur.
Our guide Stuart did a very nice job describen the process of whiskymaking at Arran.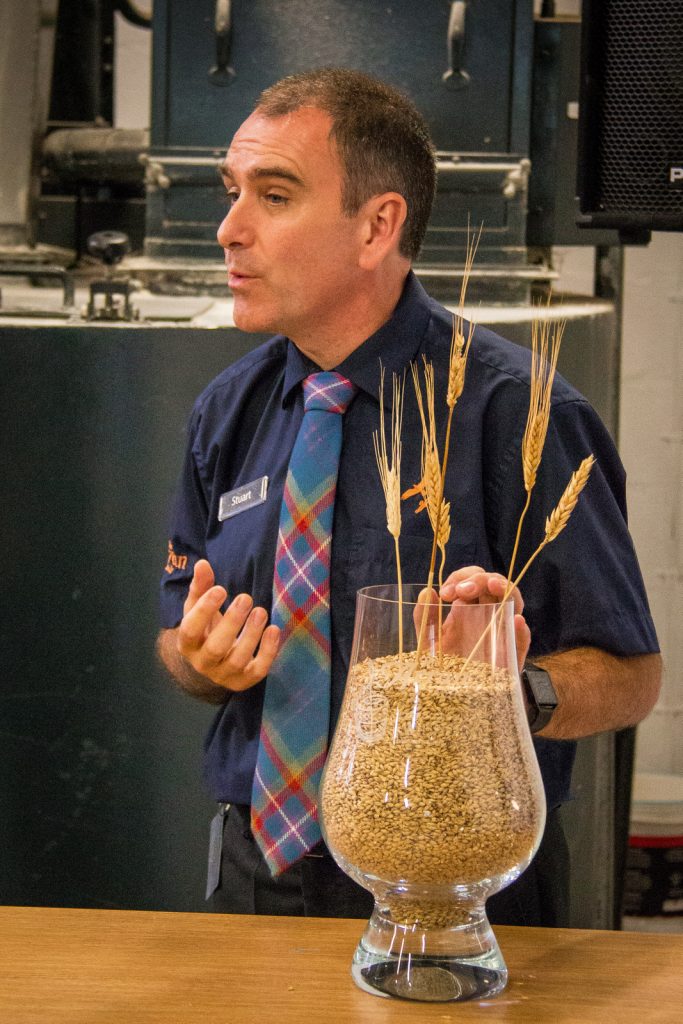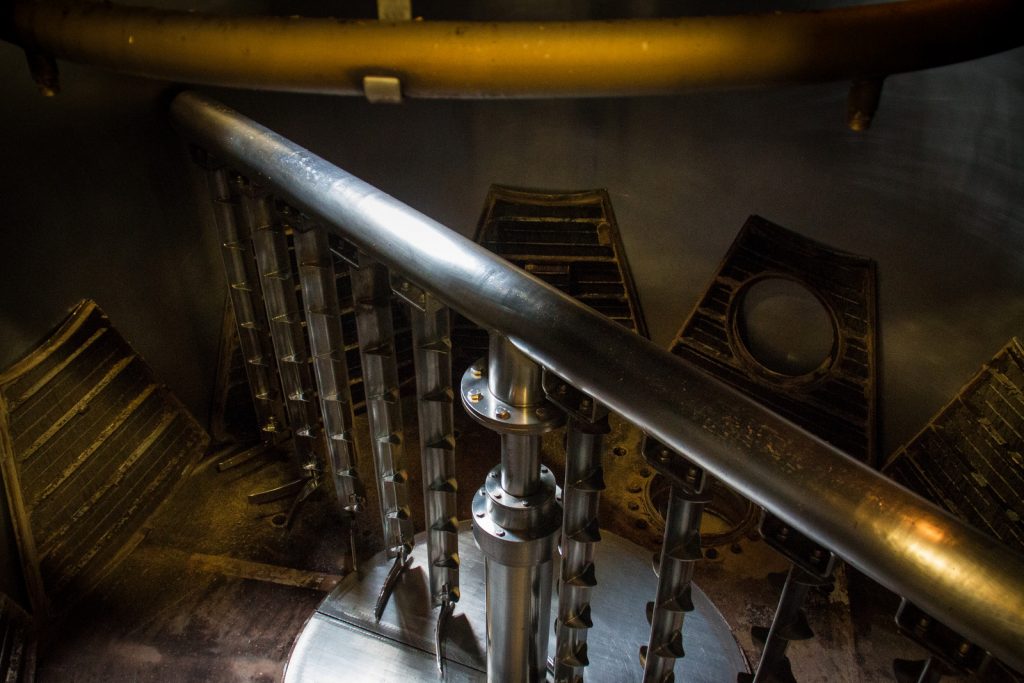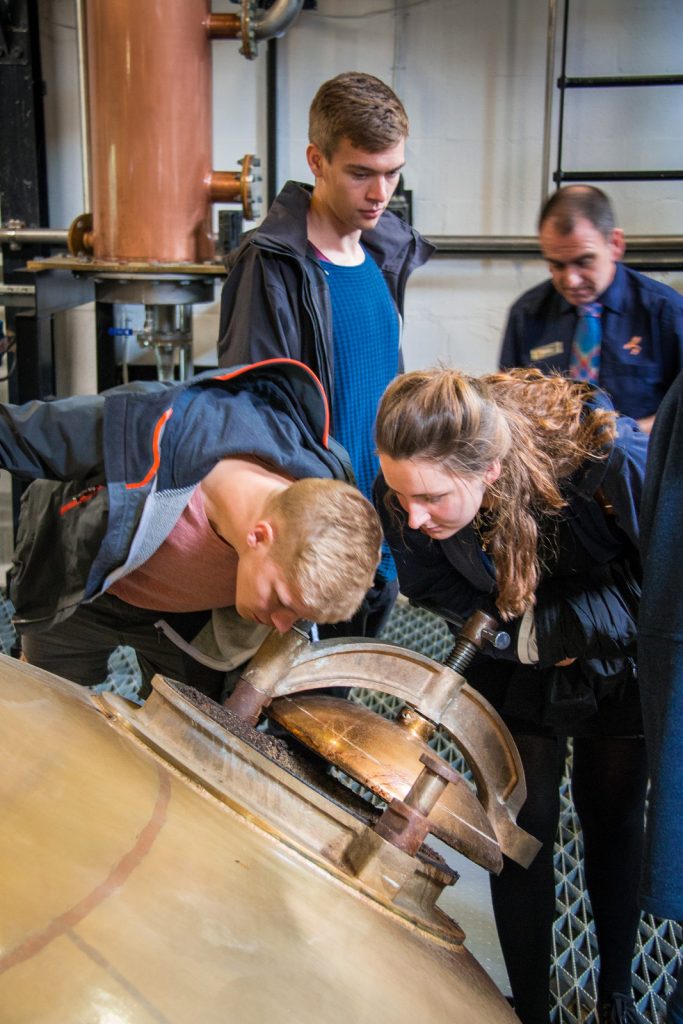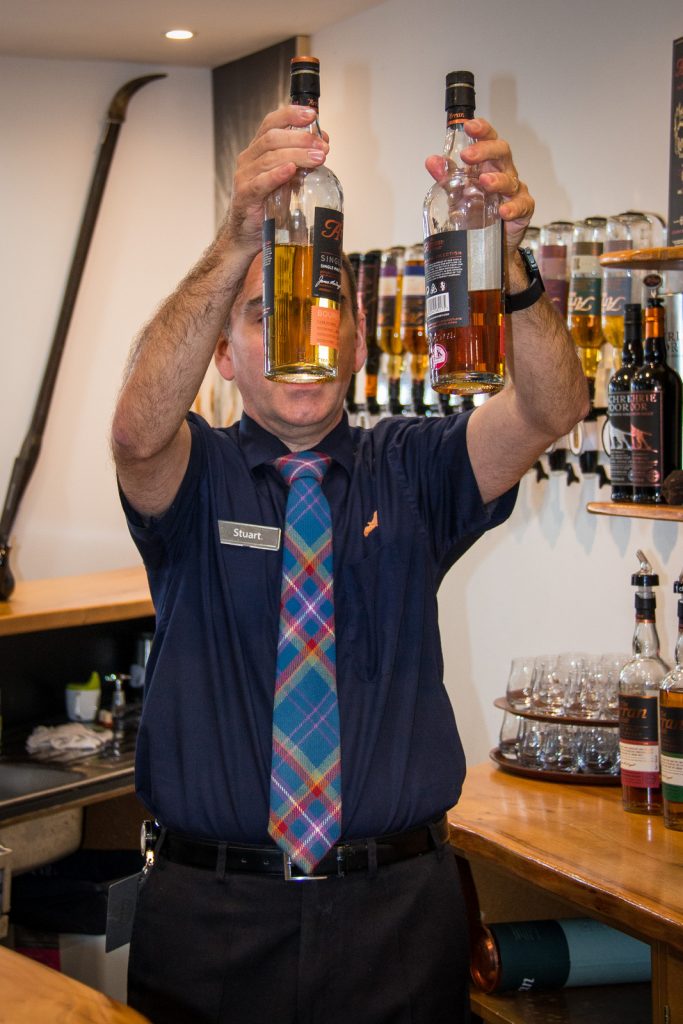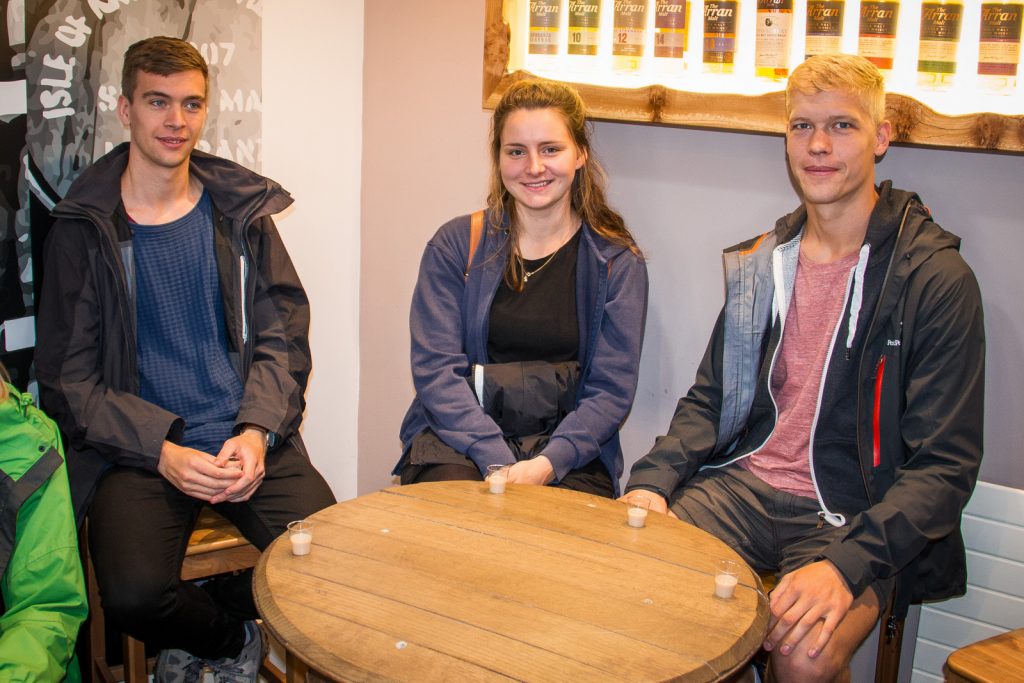 At the tasting each person could choose between a numer of diffent Arrants, and when we are 5 persone we got a change to taste very many different drams.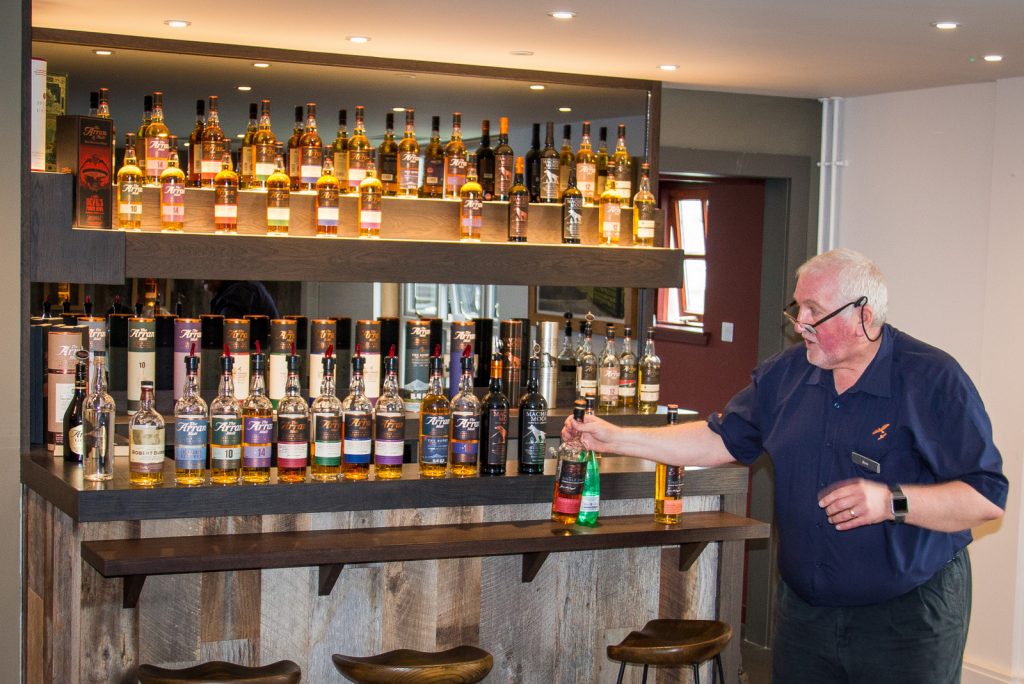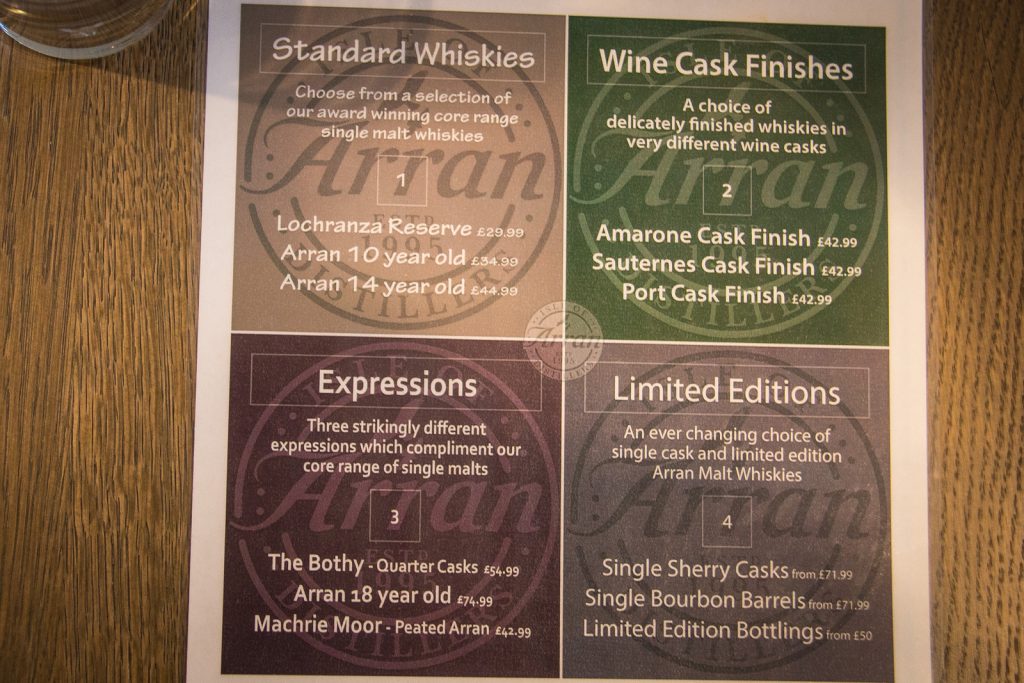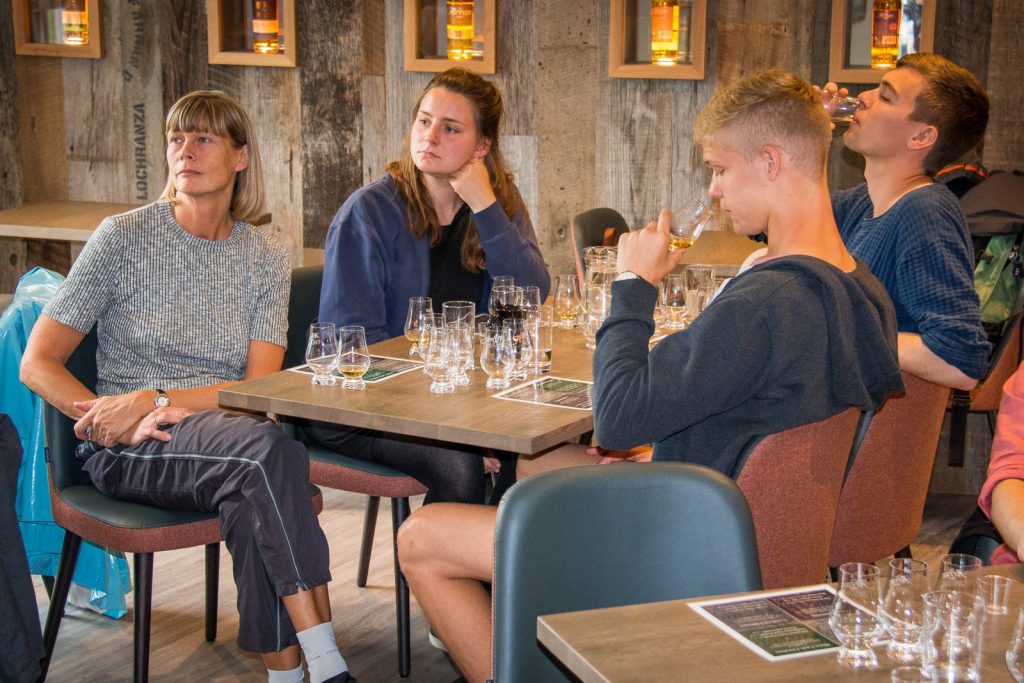 We have parts in two casks from 2012 at Isle of Arran Distellery, but unfortunately it is not possible to do cask viewings on Saturdays or Sundays.
Very satisfied we walked back to our very old-fashined hotel.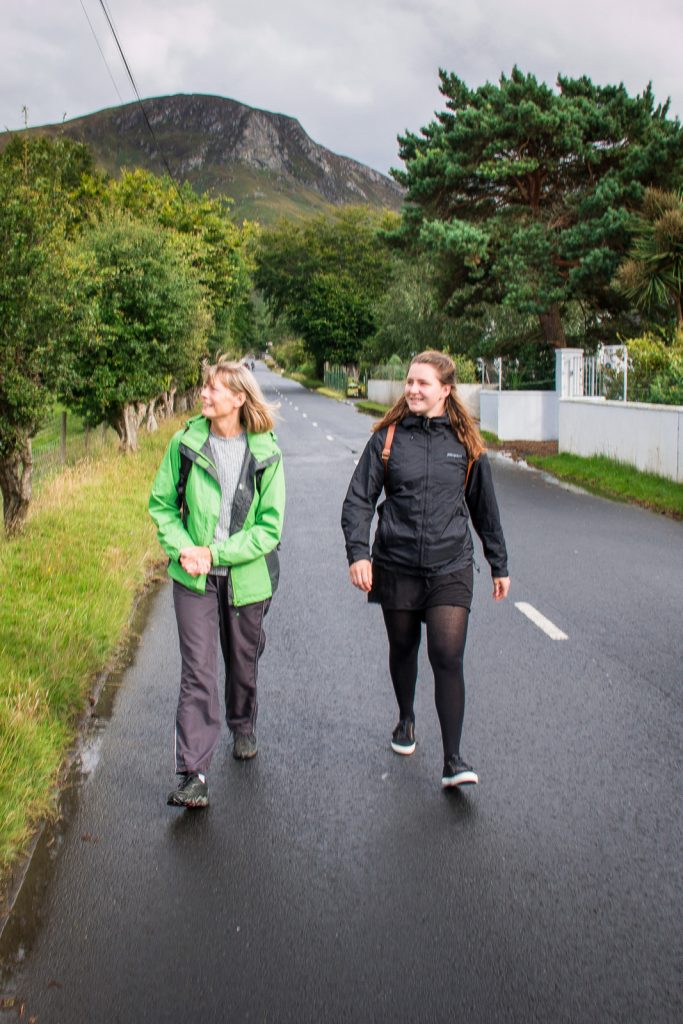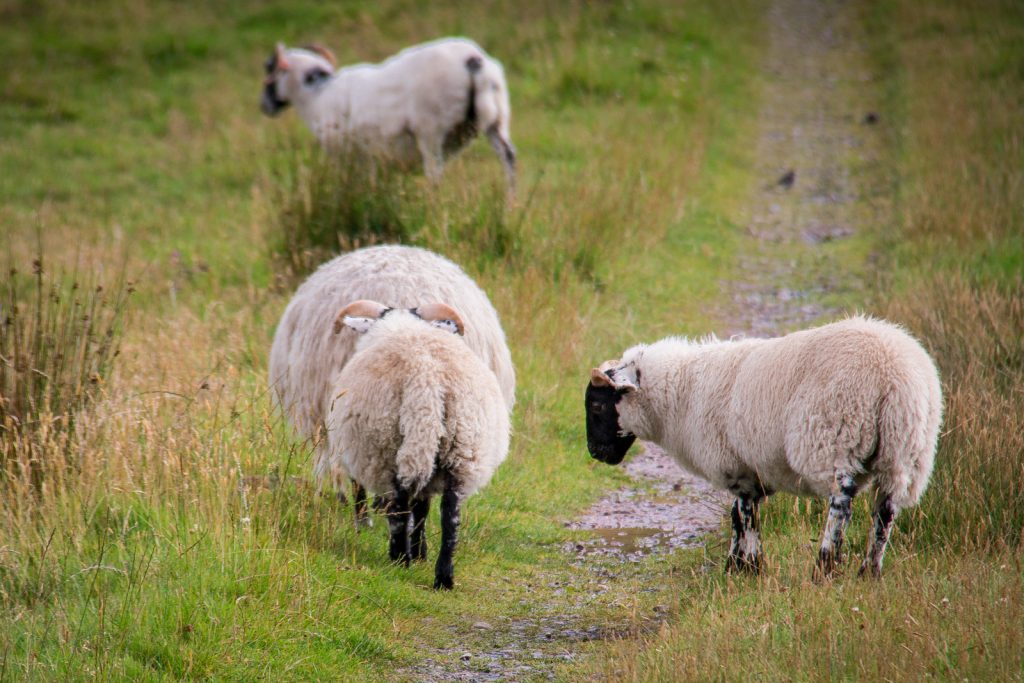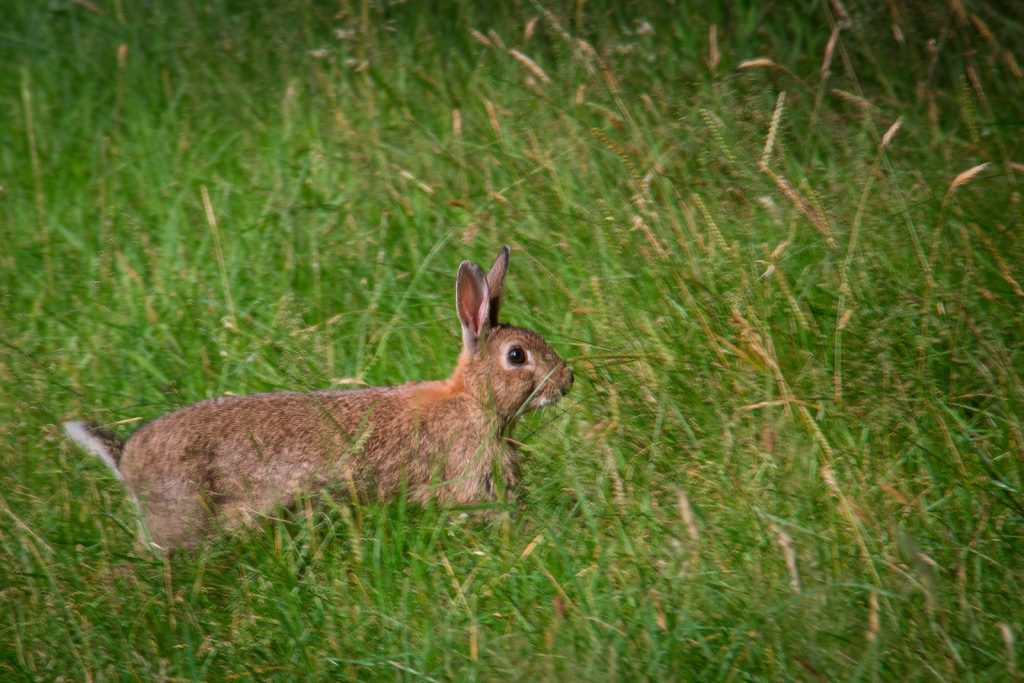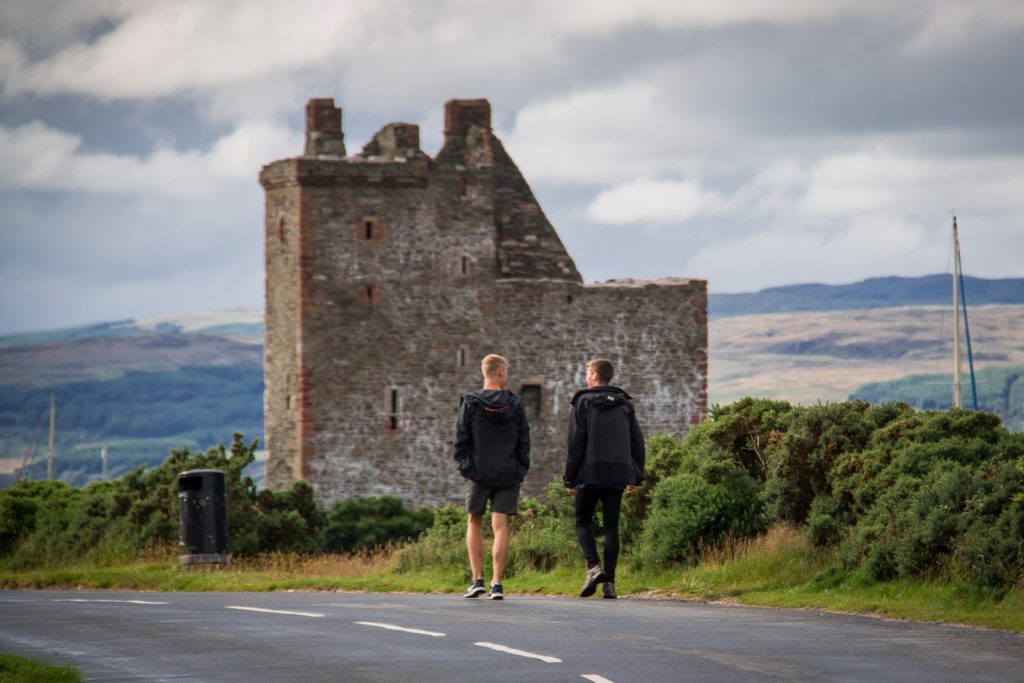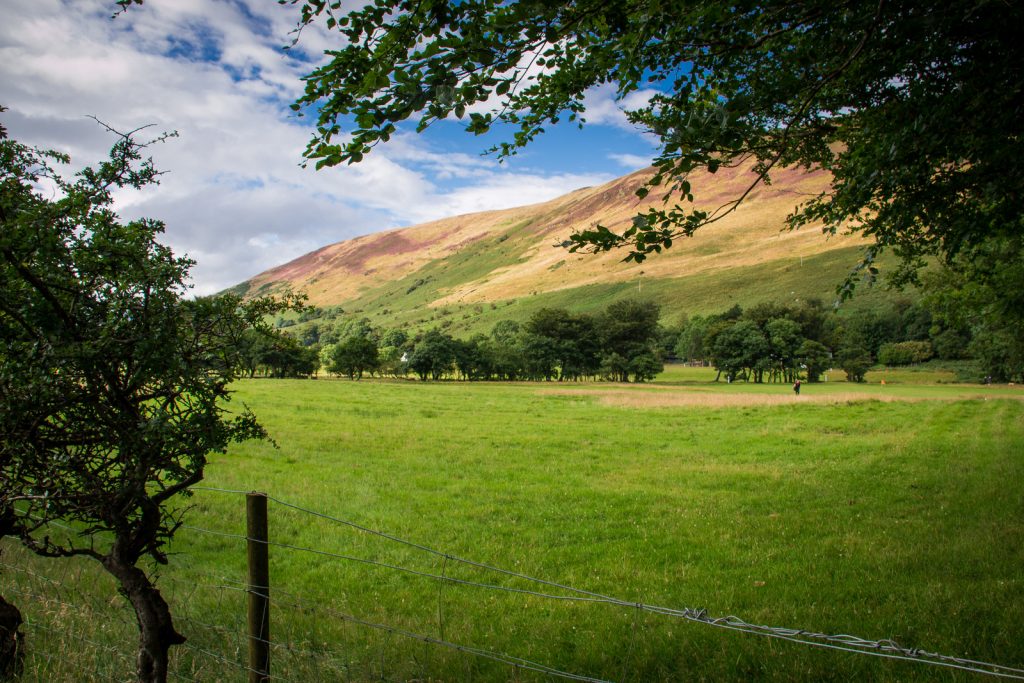 We passed the ruins of the Lochranza Castle.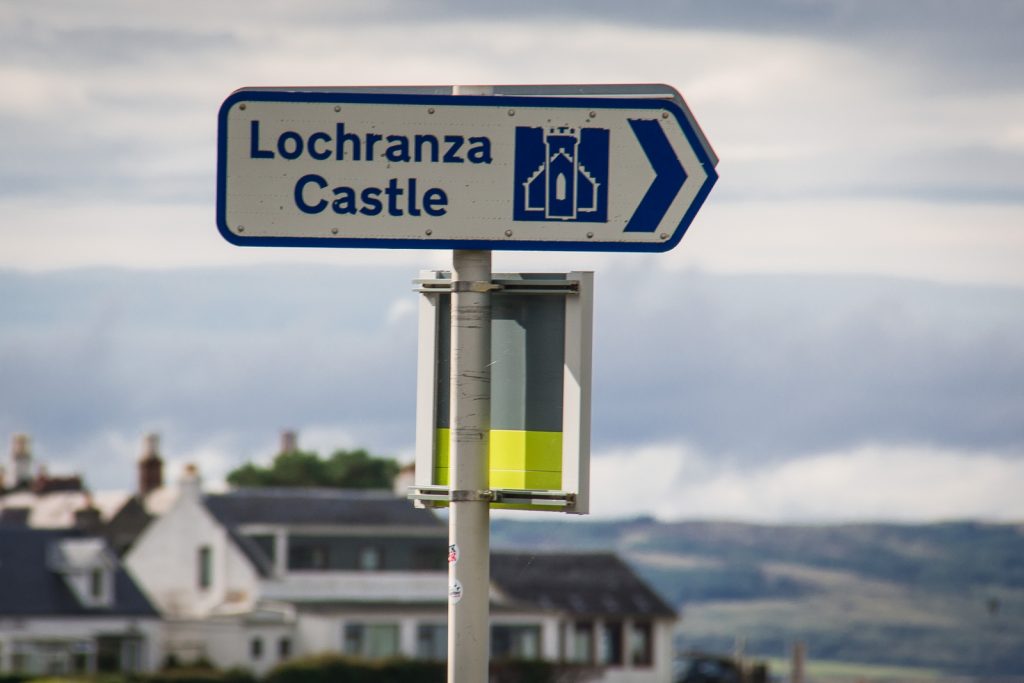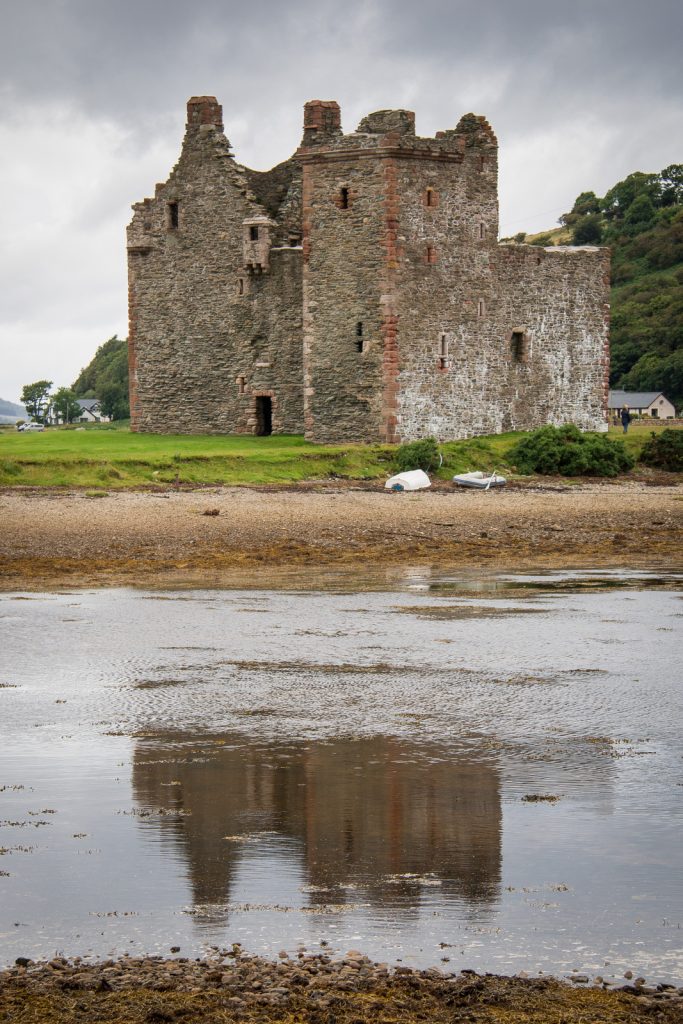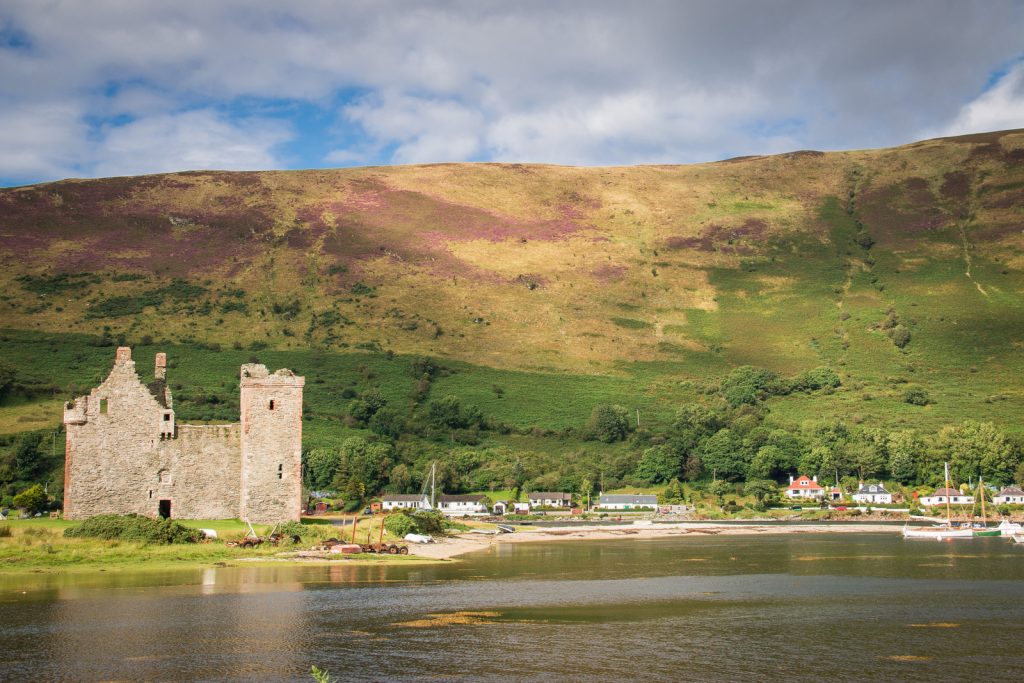 The hotel had a beautiful view on the bay and on the castle.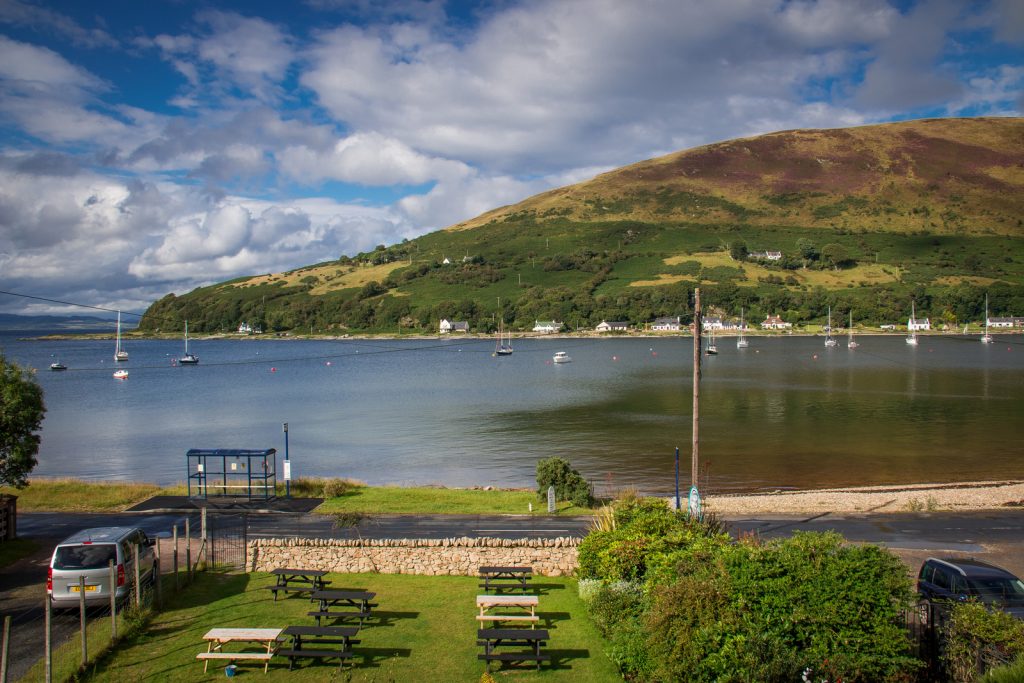 As dinner we ate the worst ever "cooked burger", and we finished the day with playing card and a drink.