We didn't get the nice weather we had had hoped for, as the young ones were to climb the Goatfelt – the highest point at the island. Kim has a bad foot why the old ones didn't participate.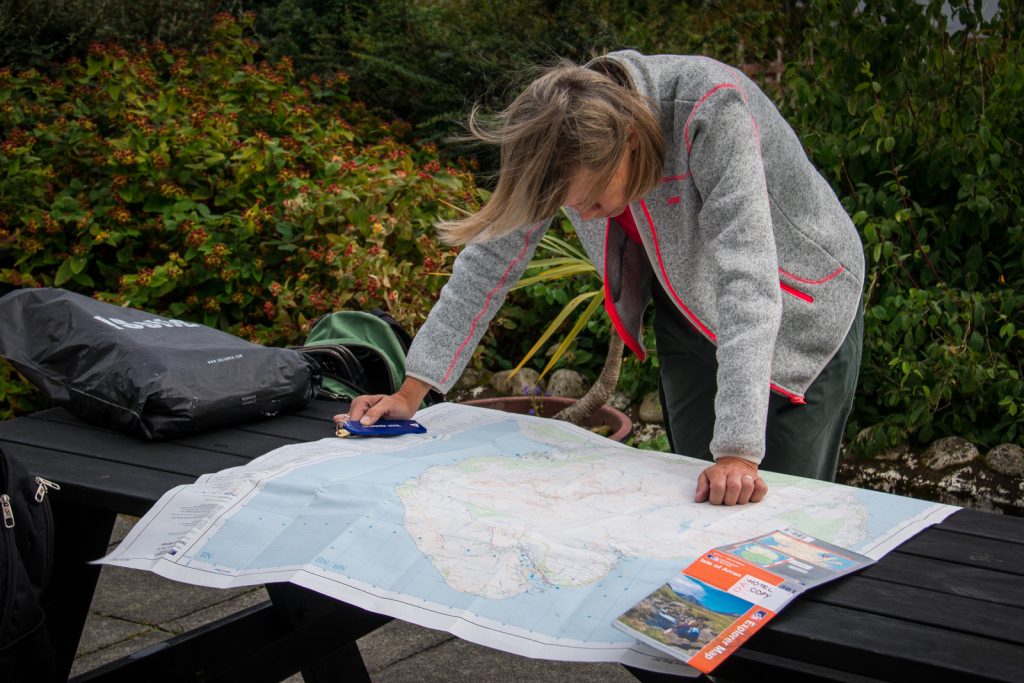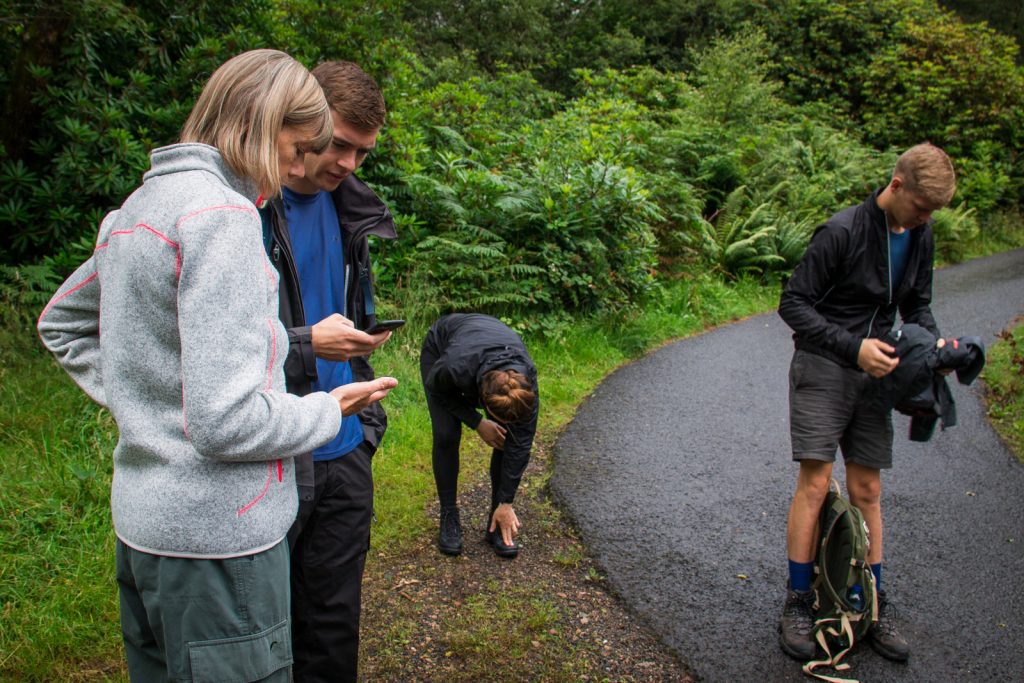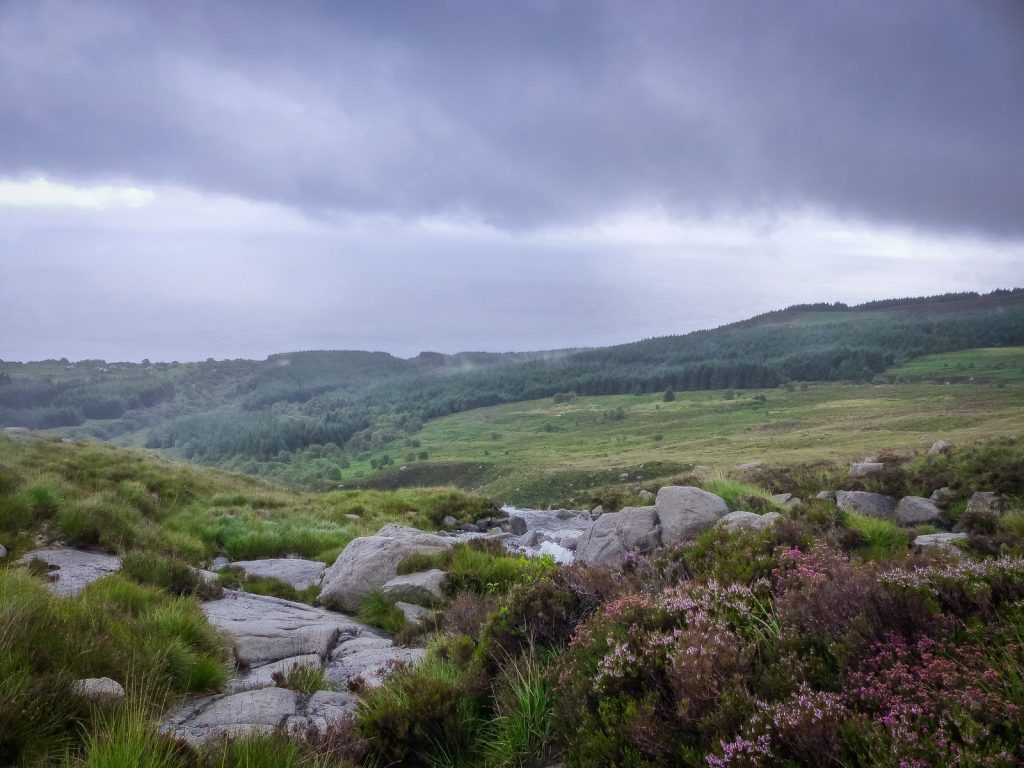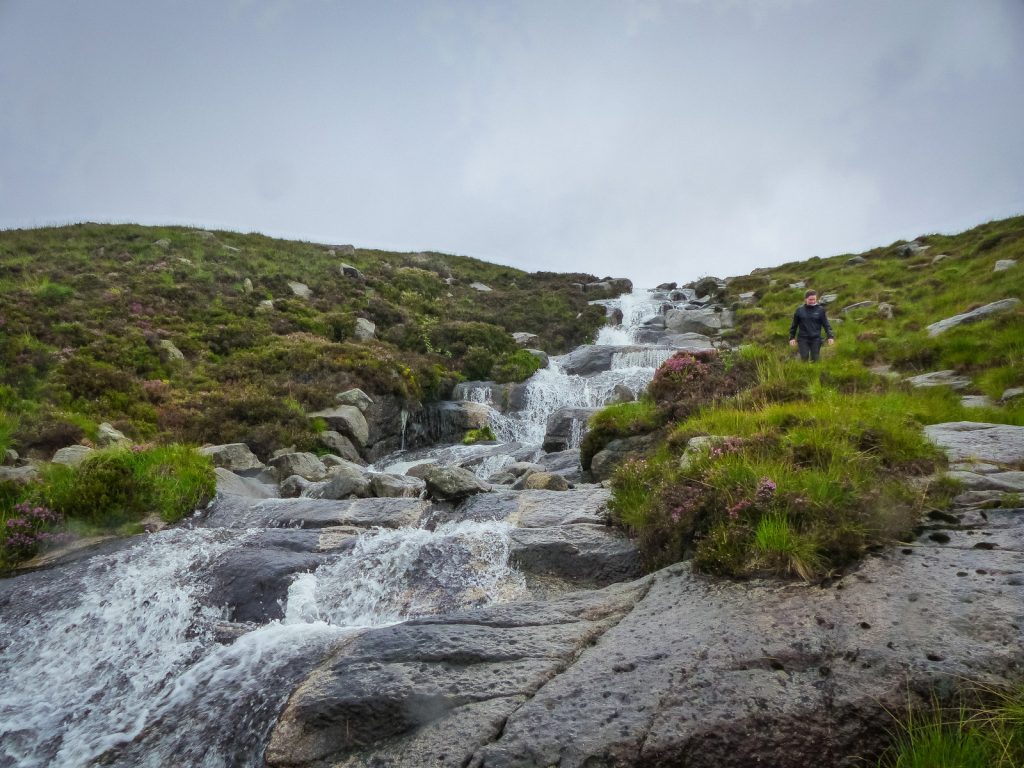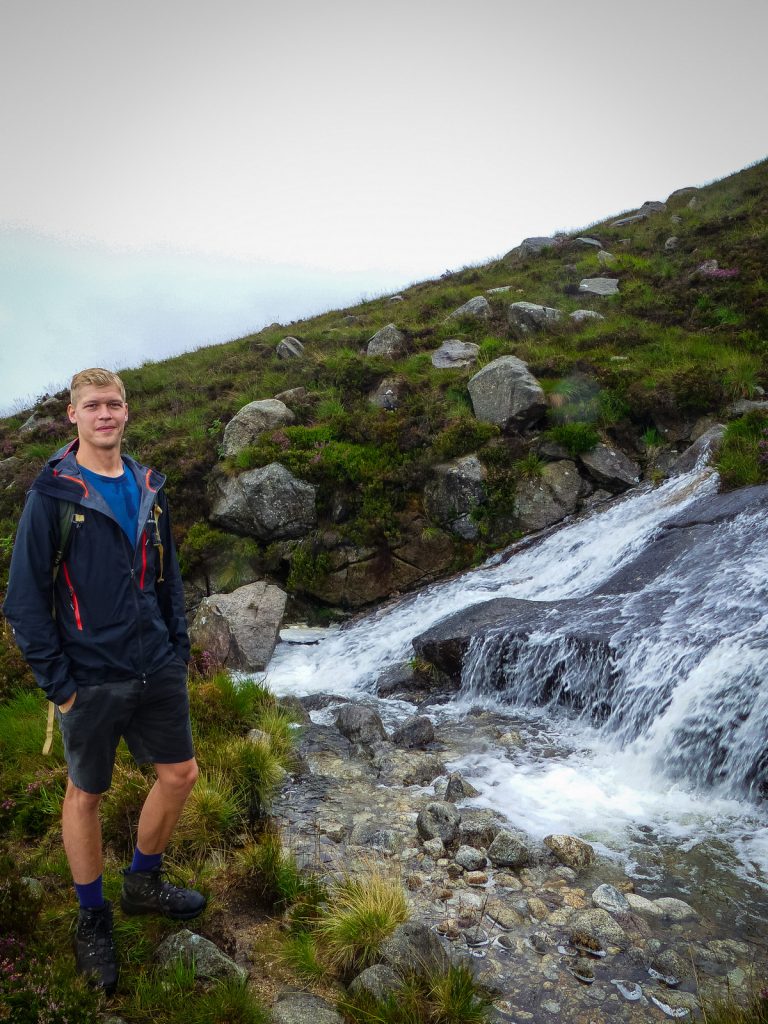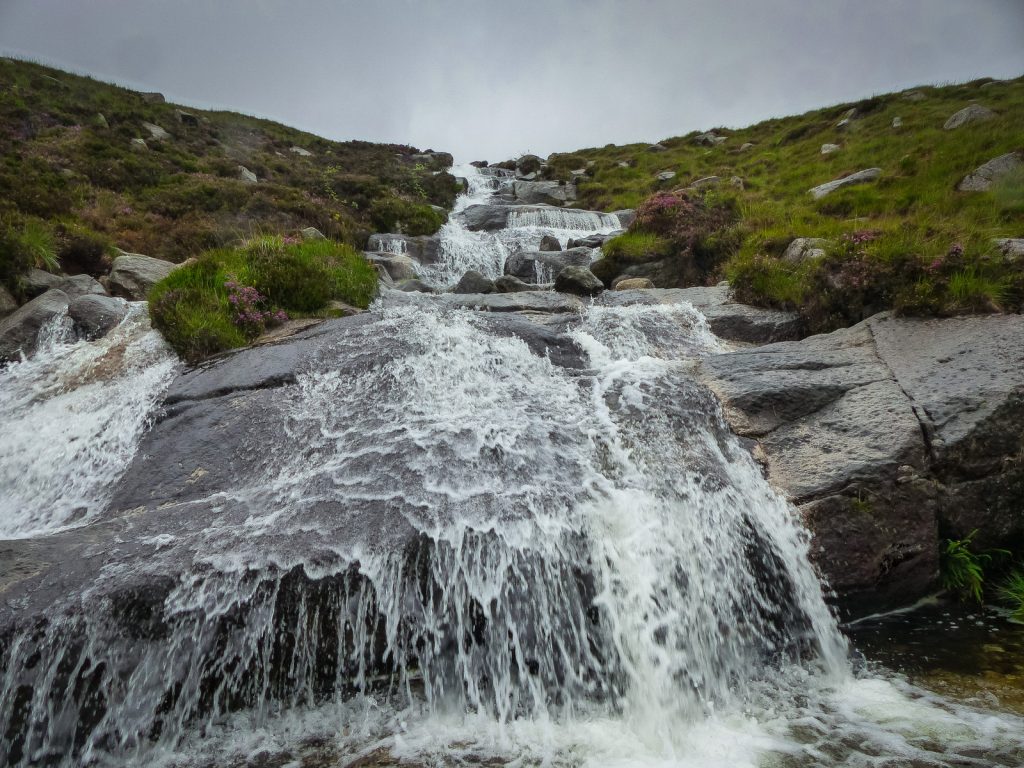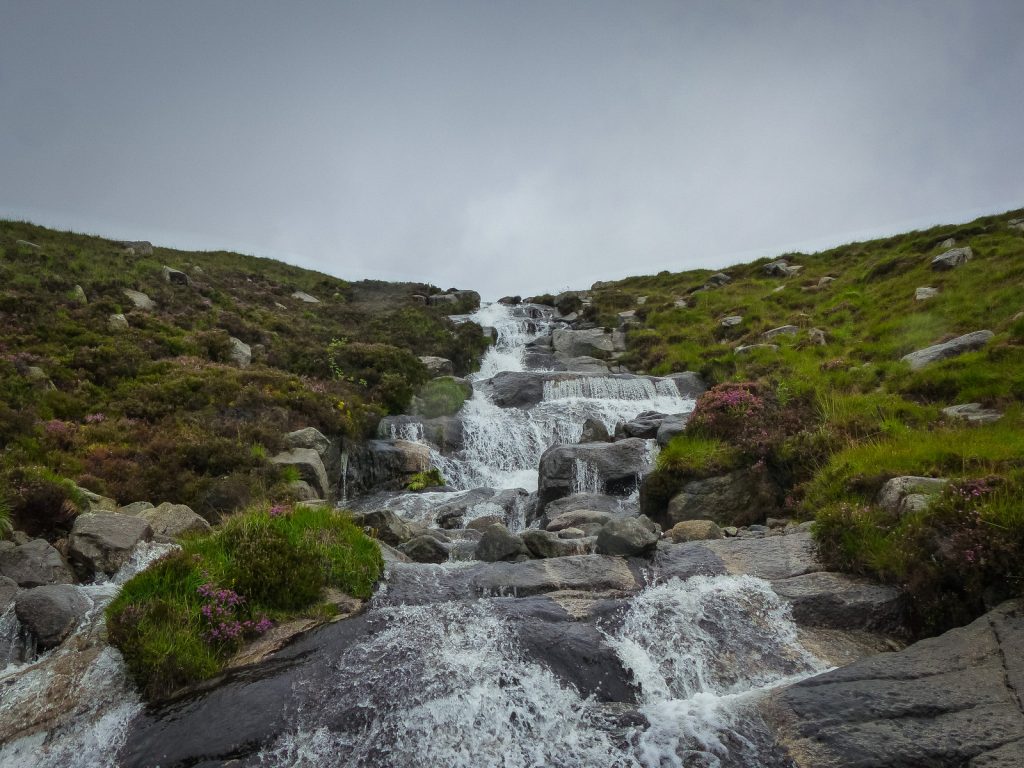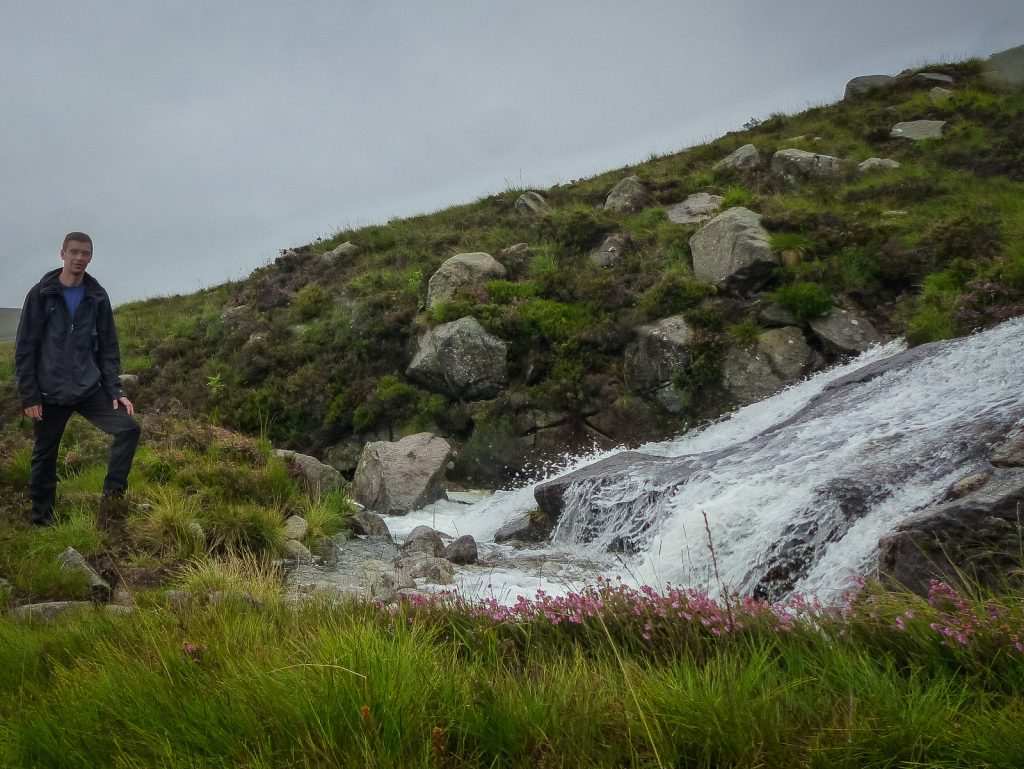 The climb was a challenge because of the steep derrain and because of a lot of rain and a cold massive wind, but they all did it 🙂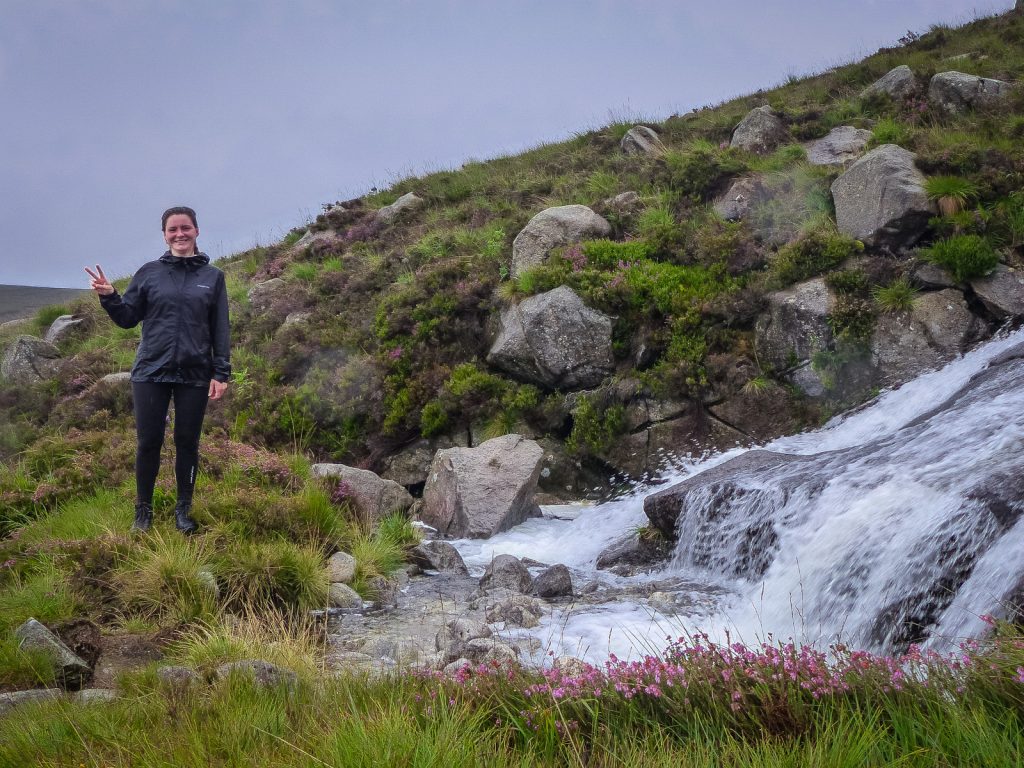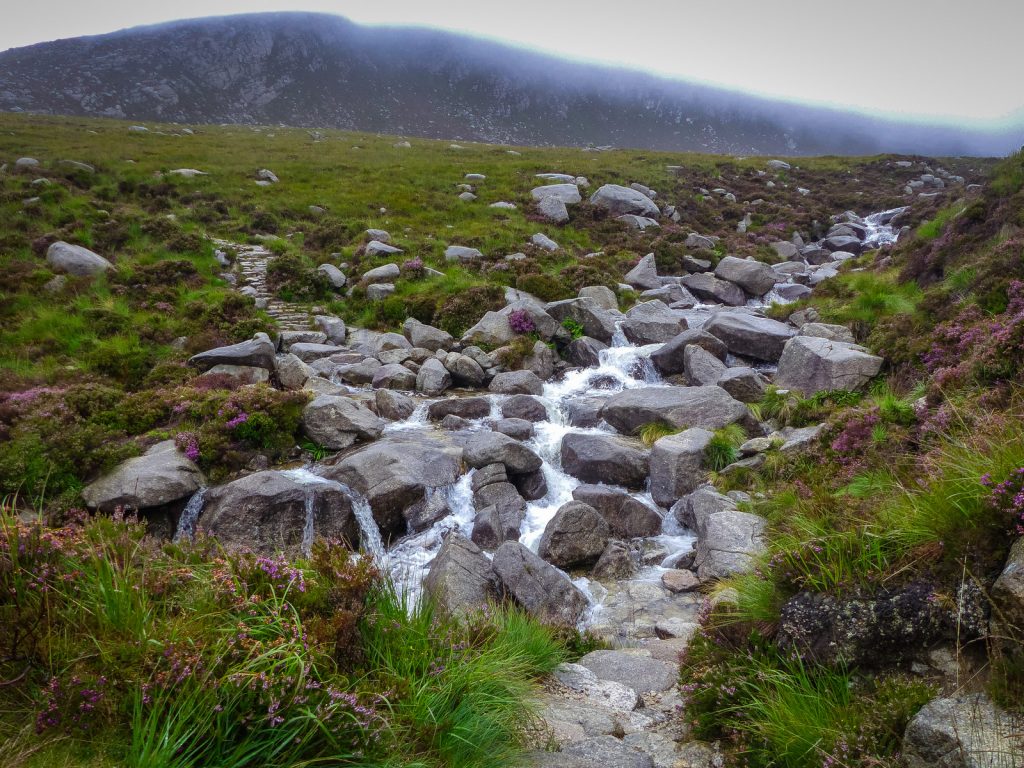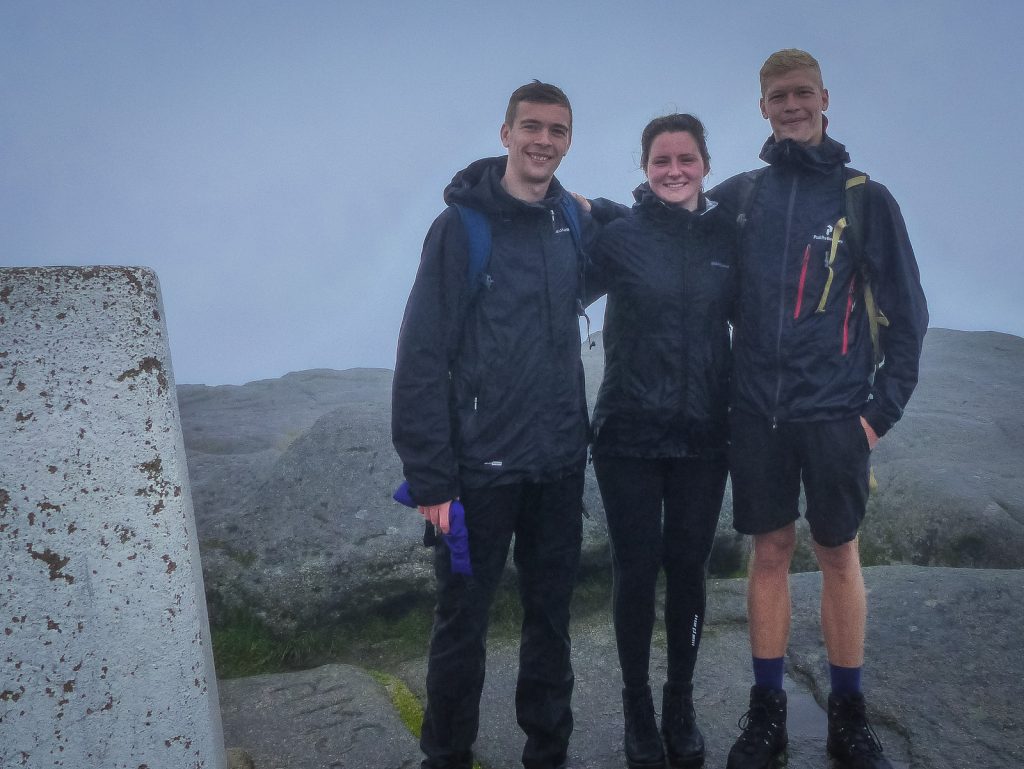 Kim and Kirsten drove to Whithing Bay for lunch and some nive views on the nature.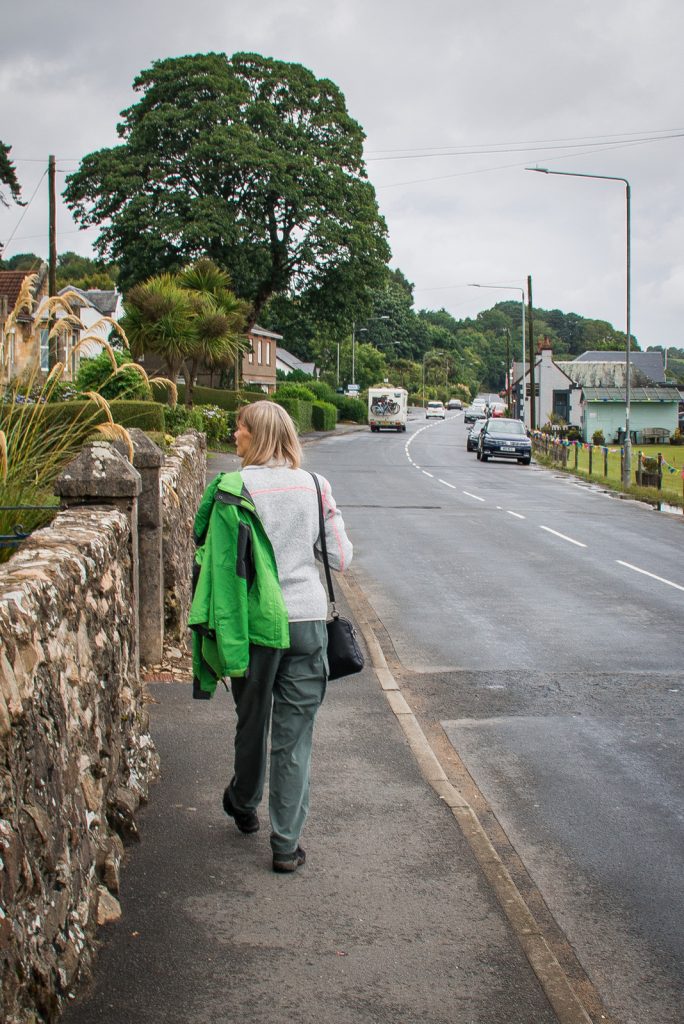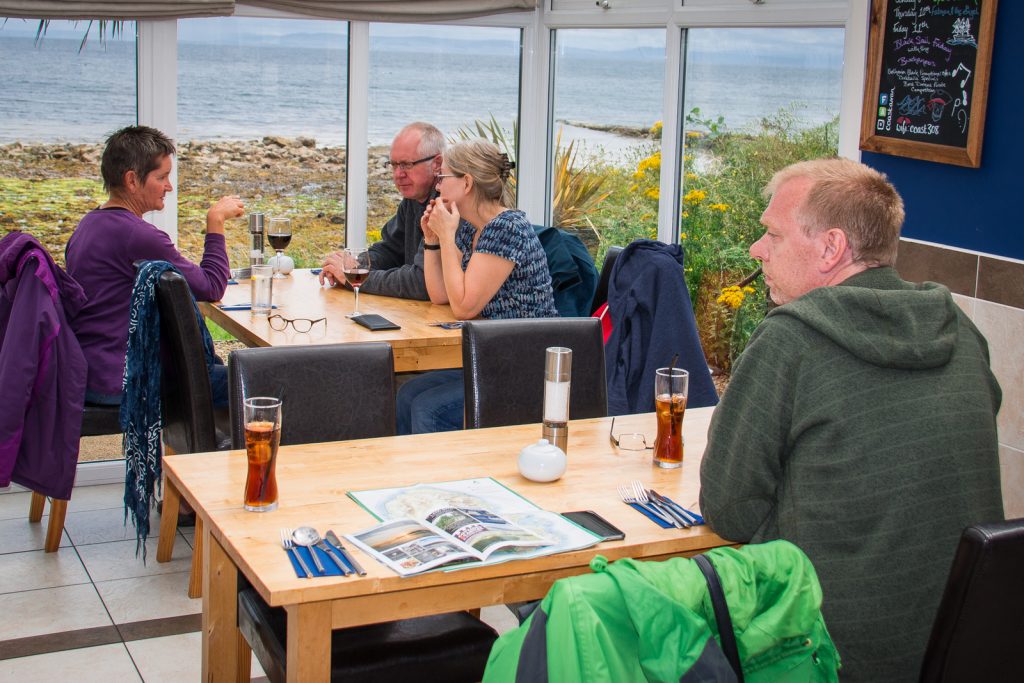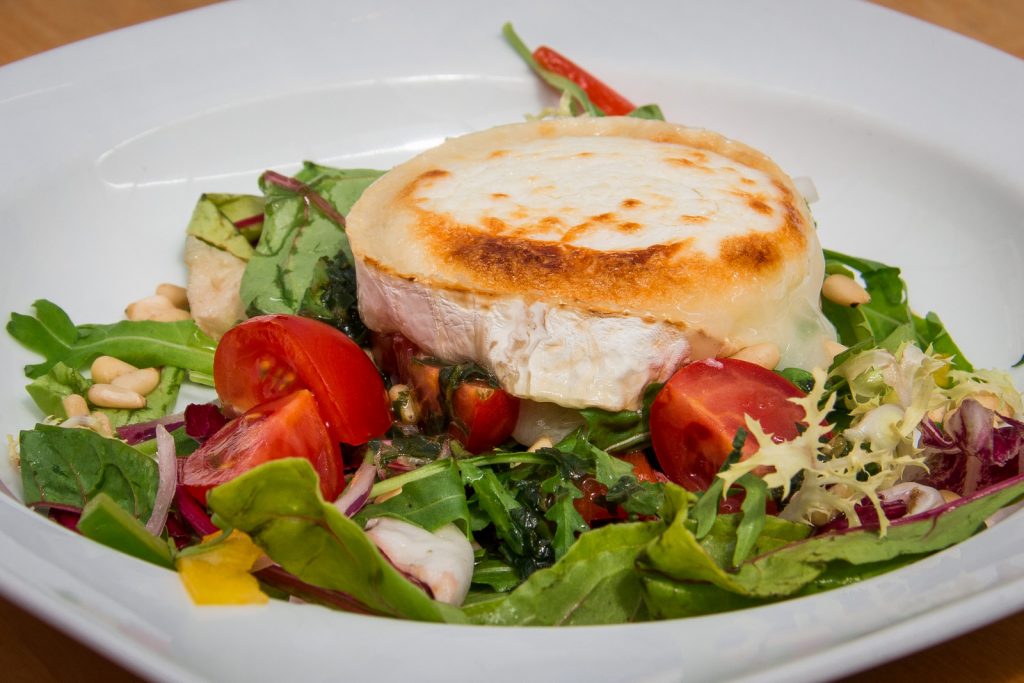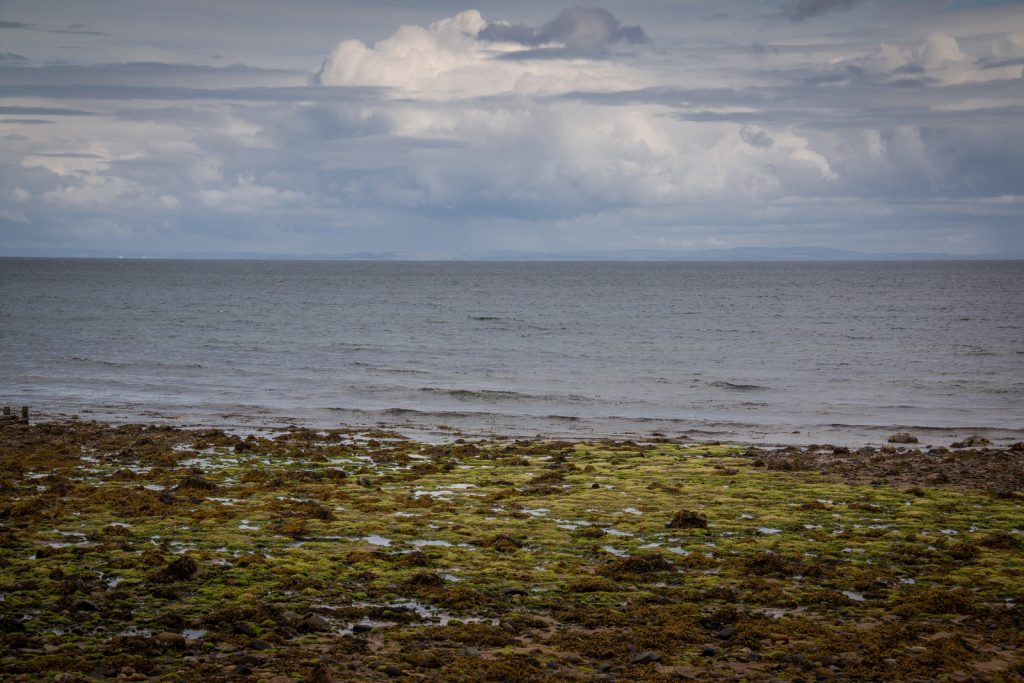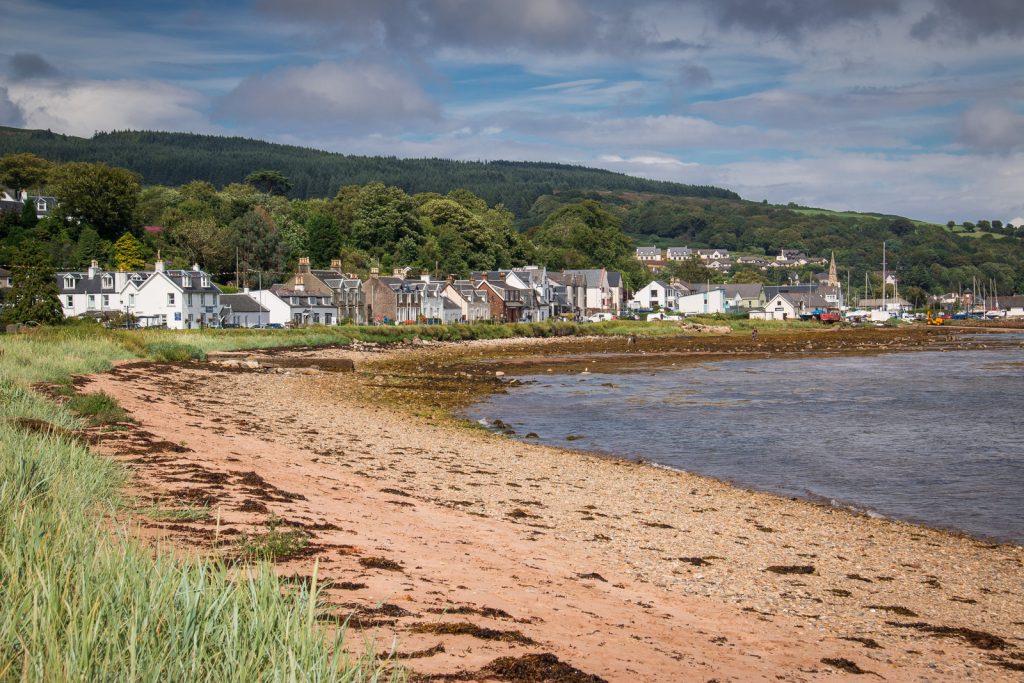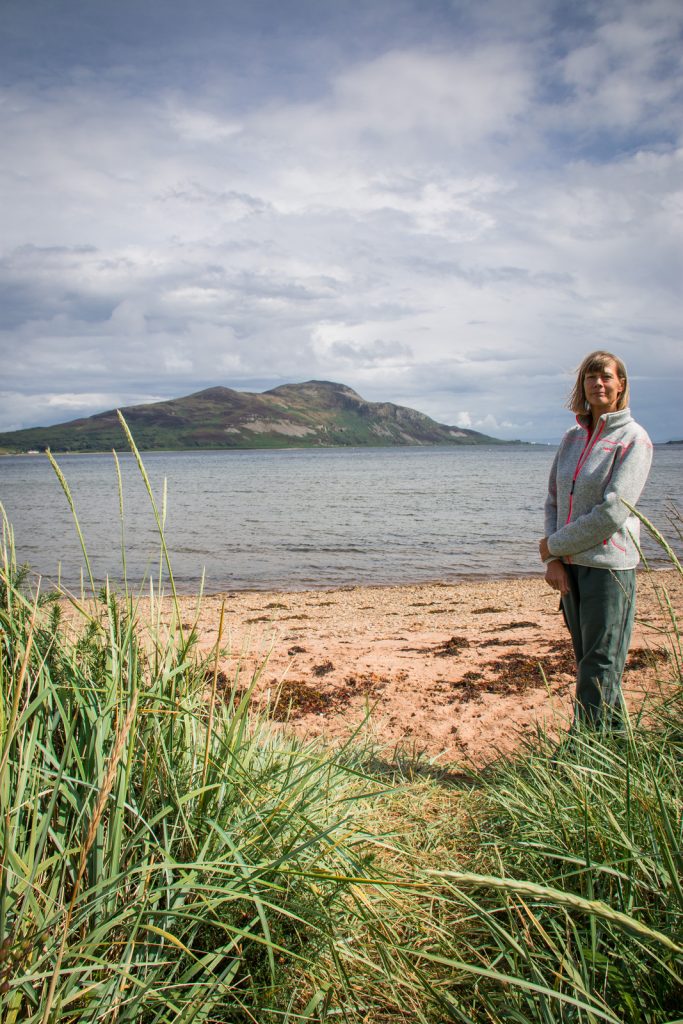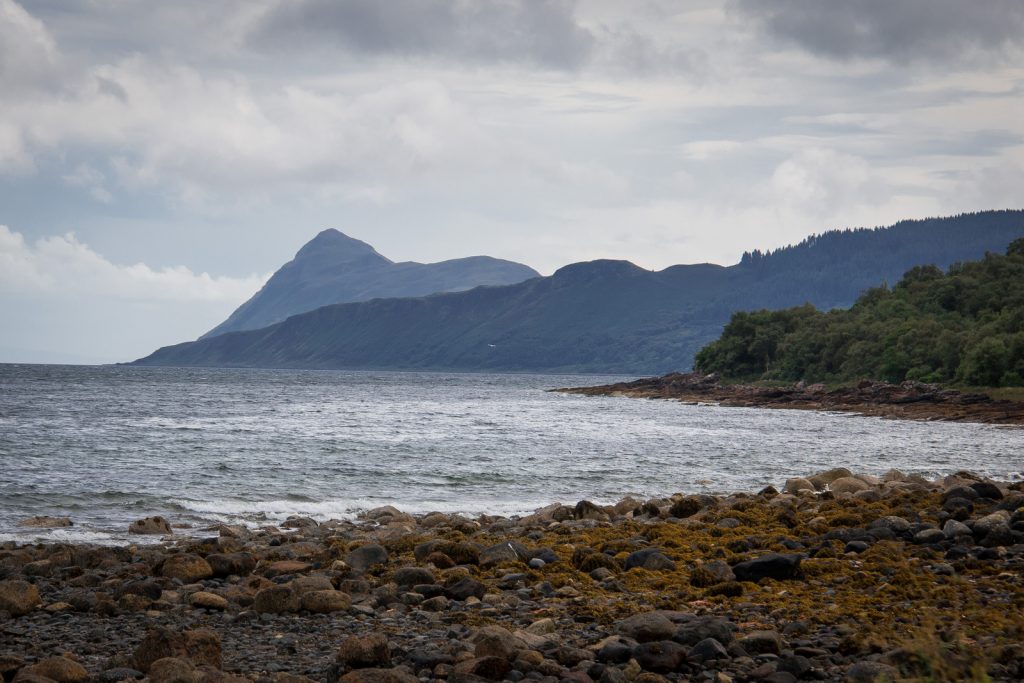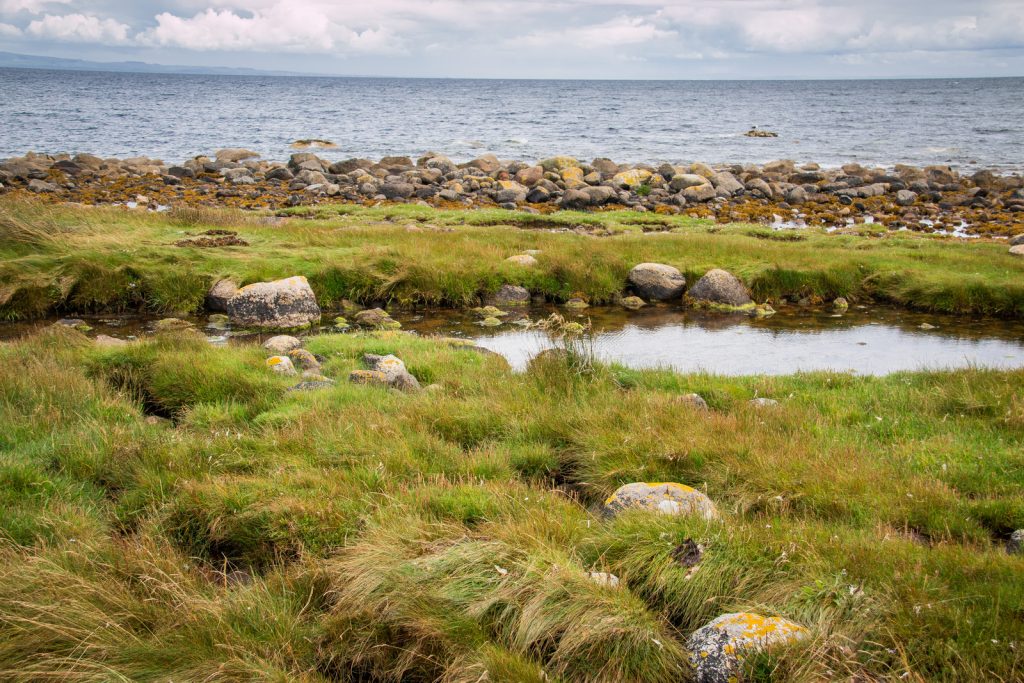 We meet the very tired and wet boys and Santa at the foot of Goatfelt and took lunch together.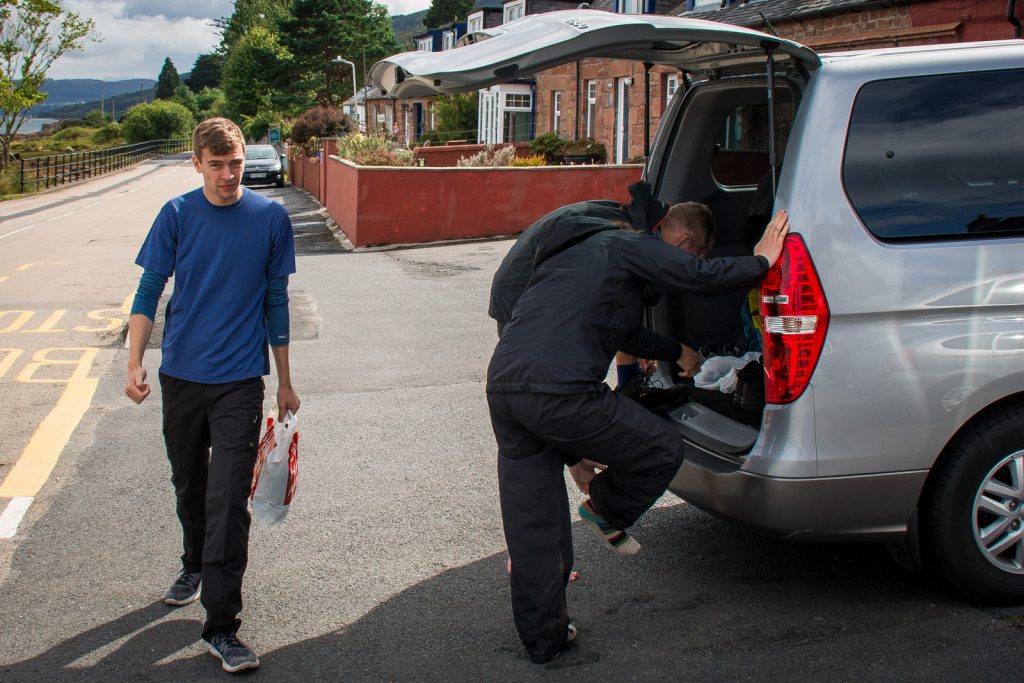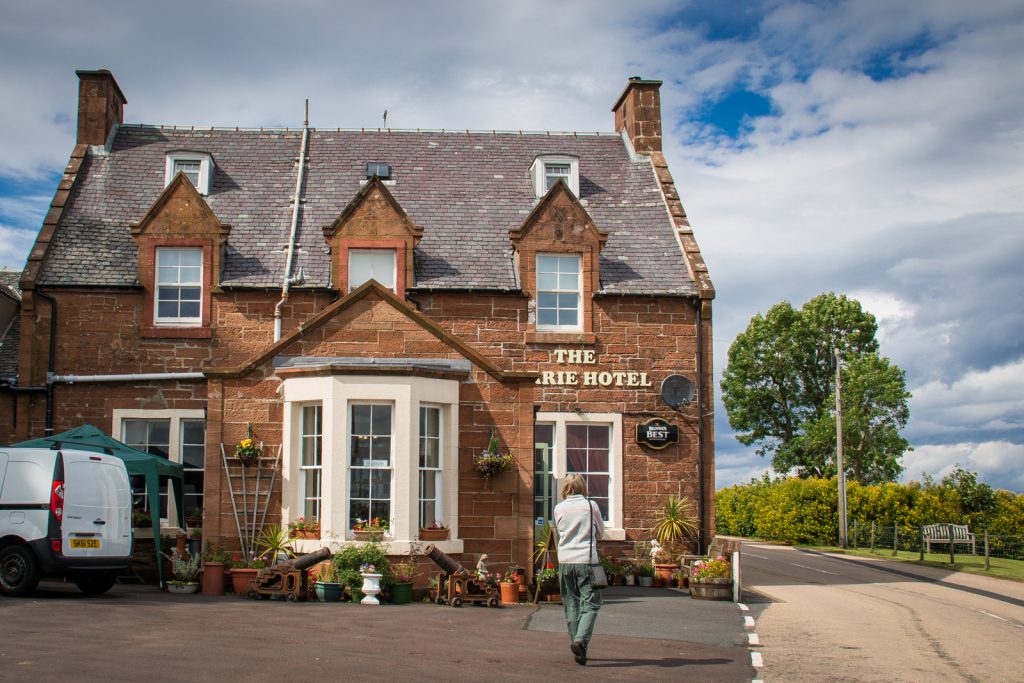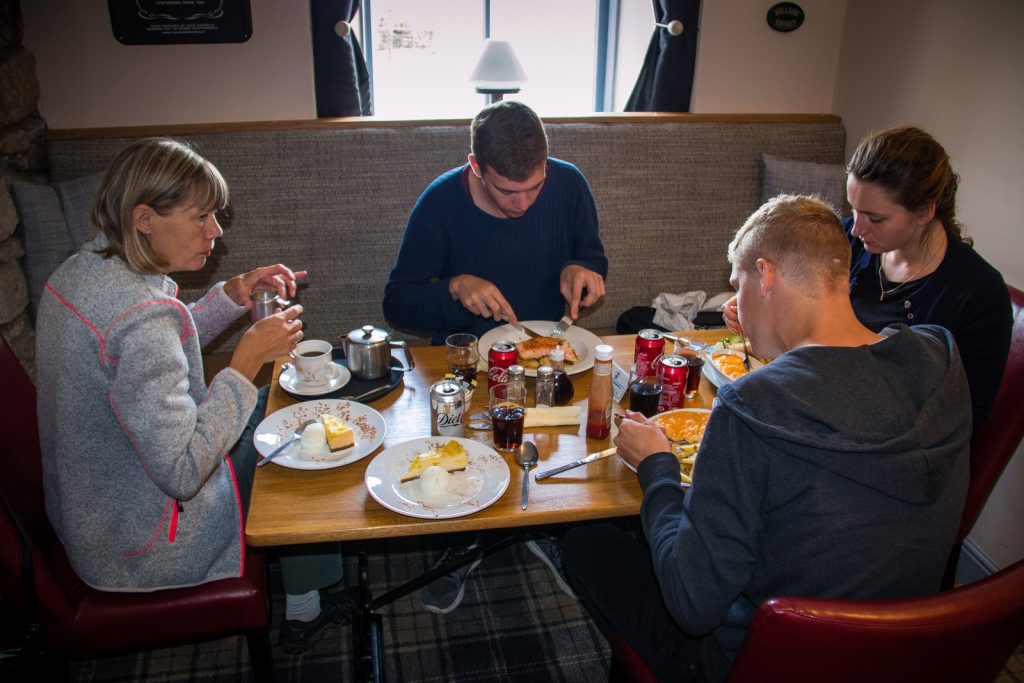 We ended the day in nice weather and a drive around the Isle of Arran.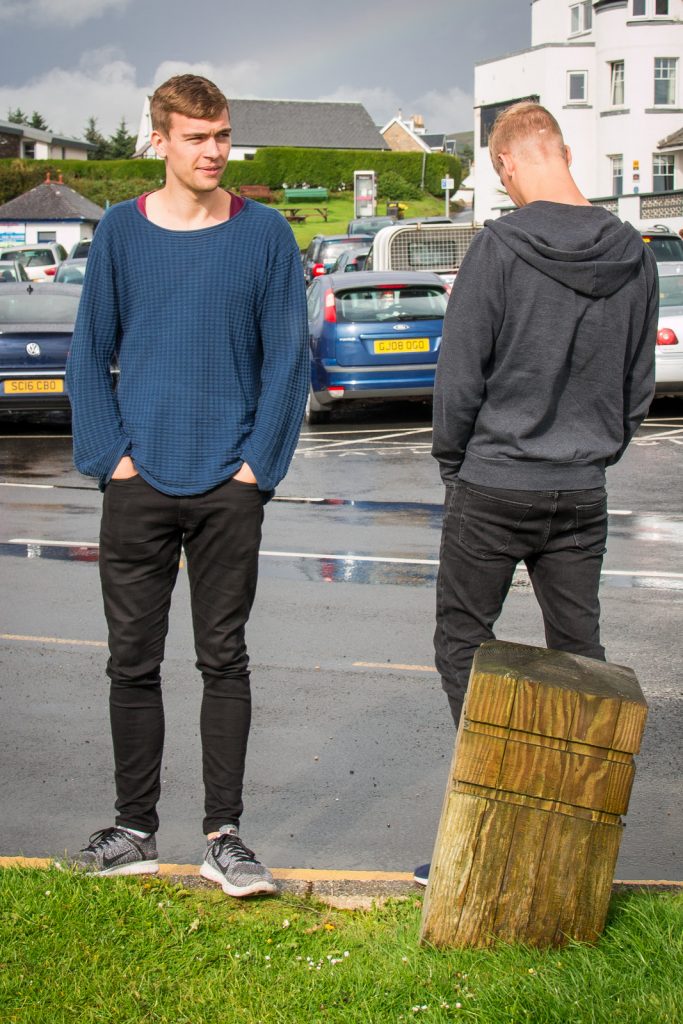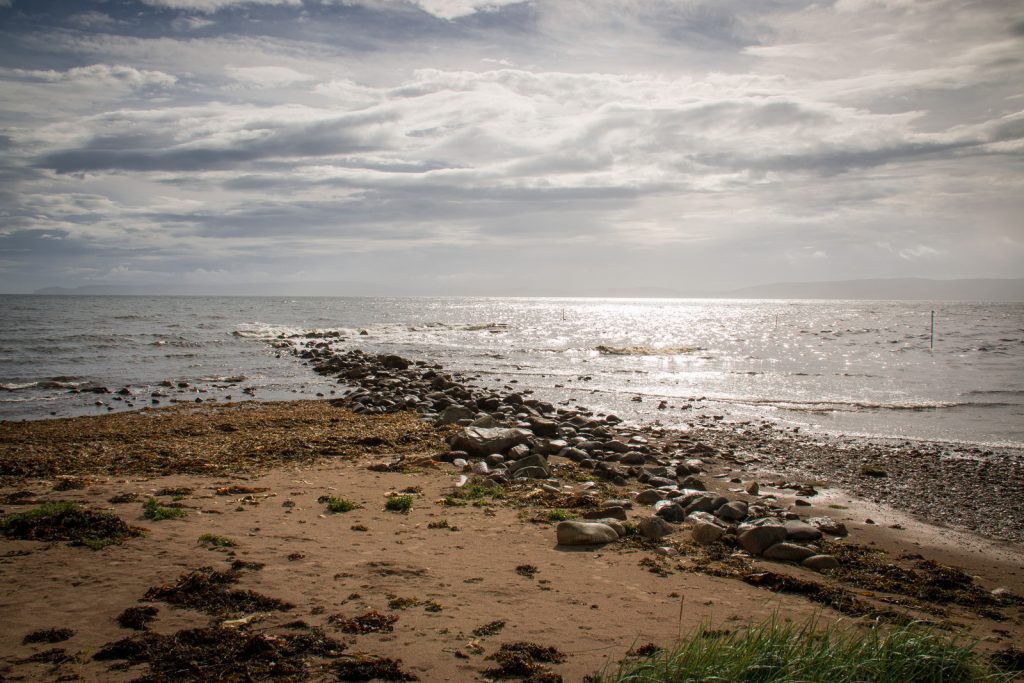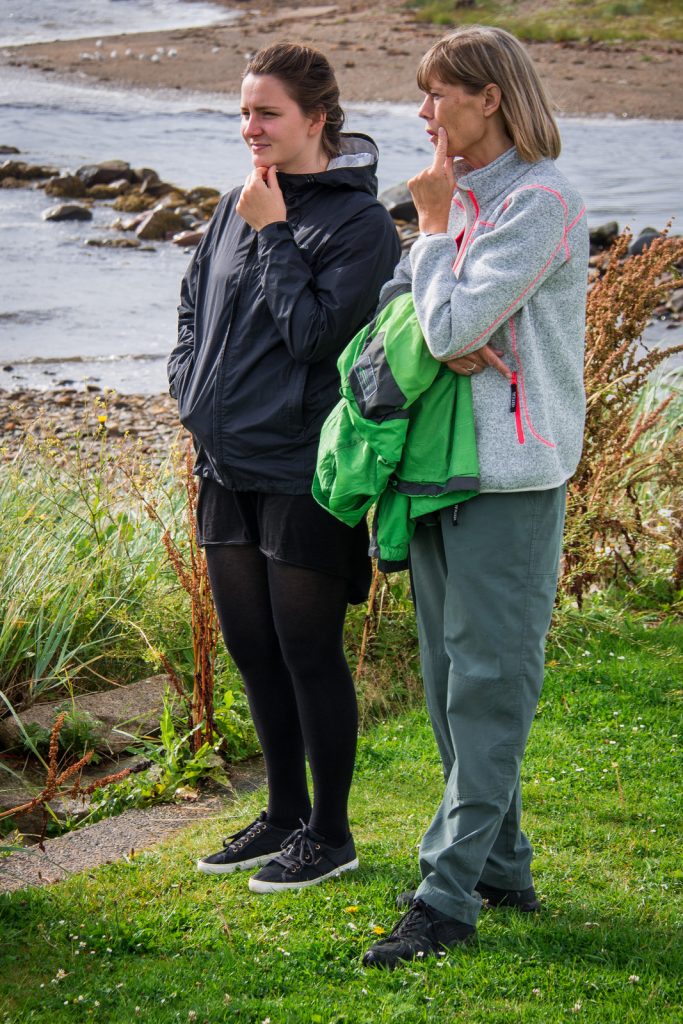 Blackwater.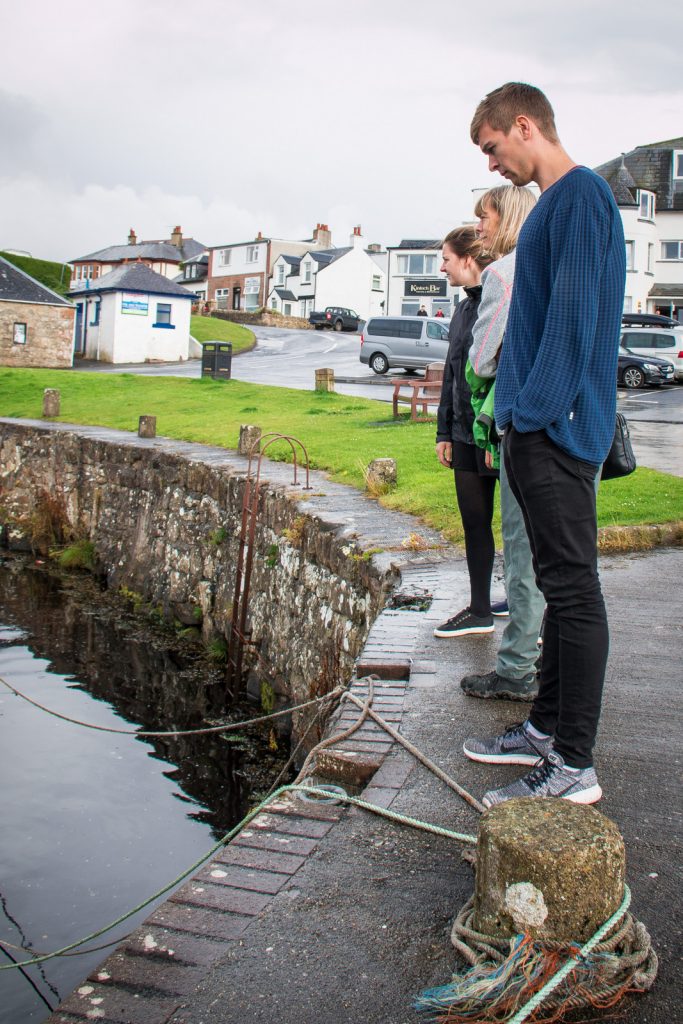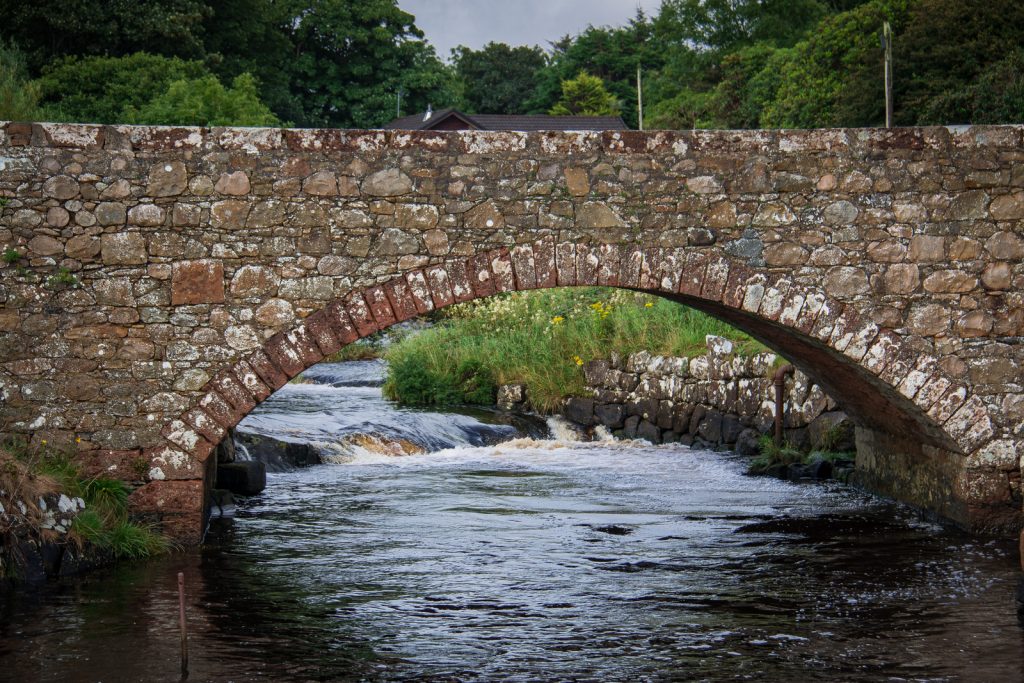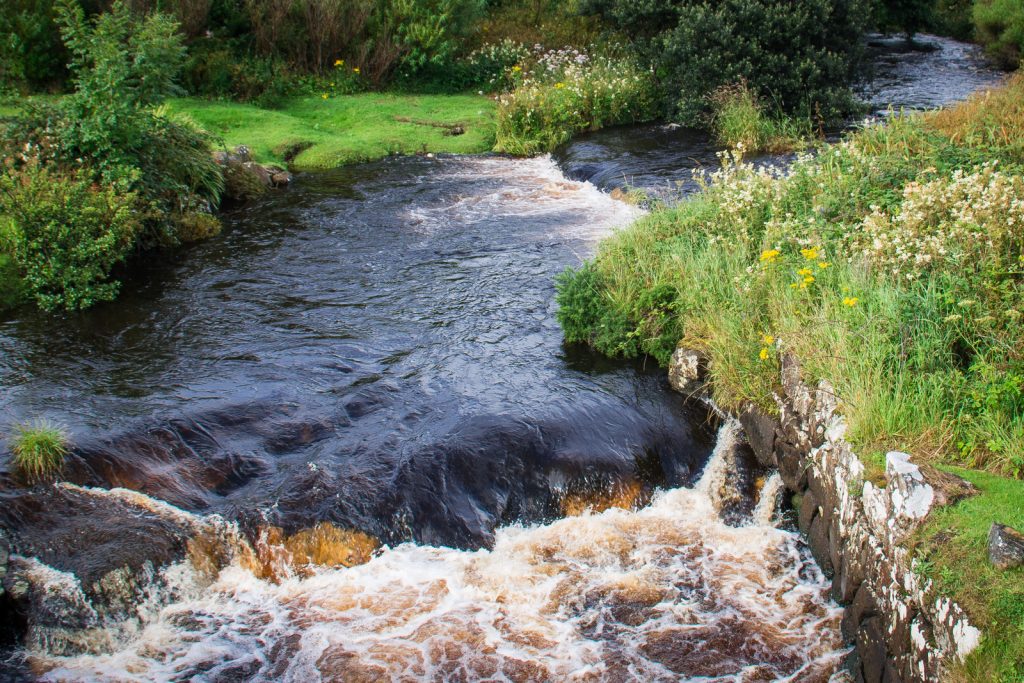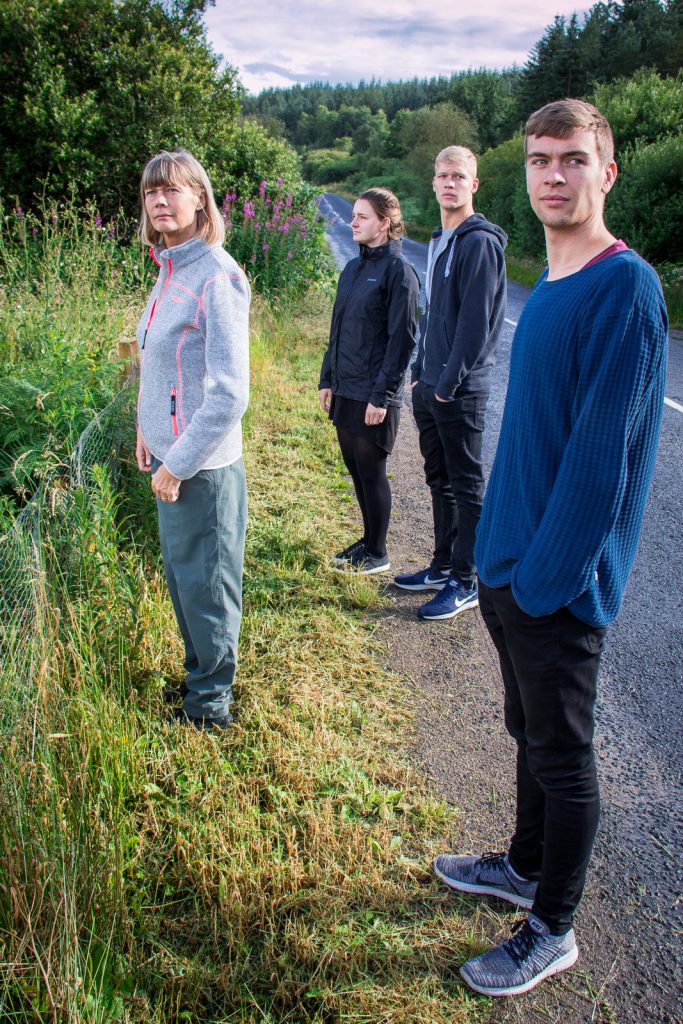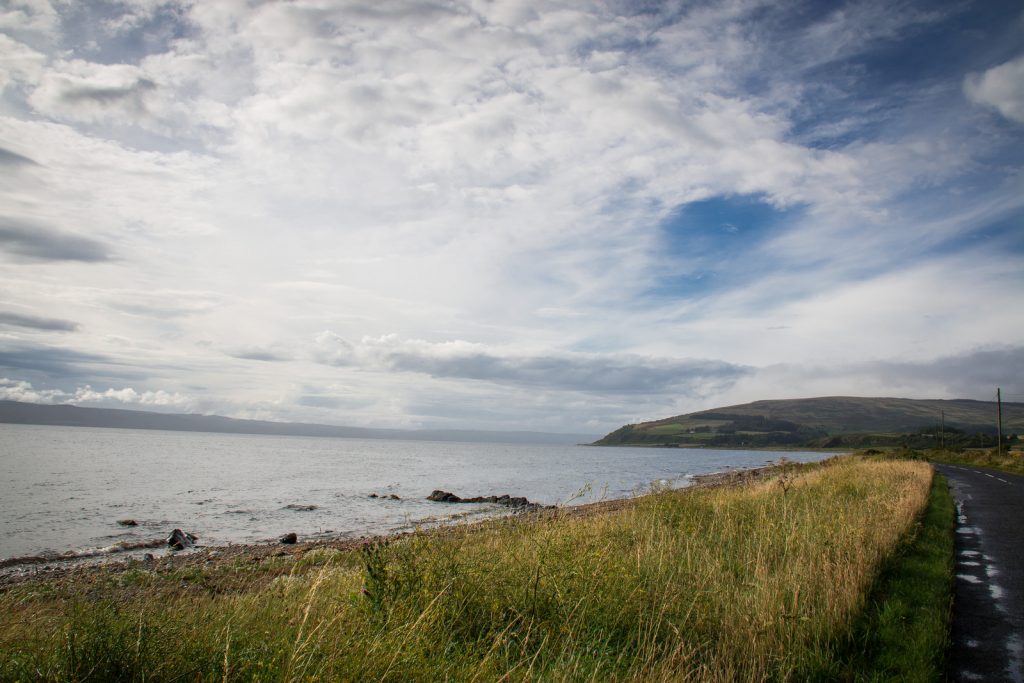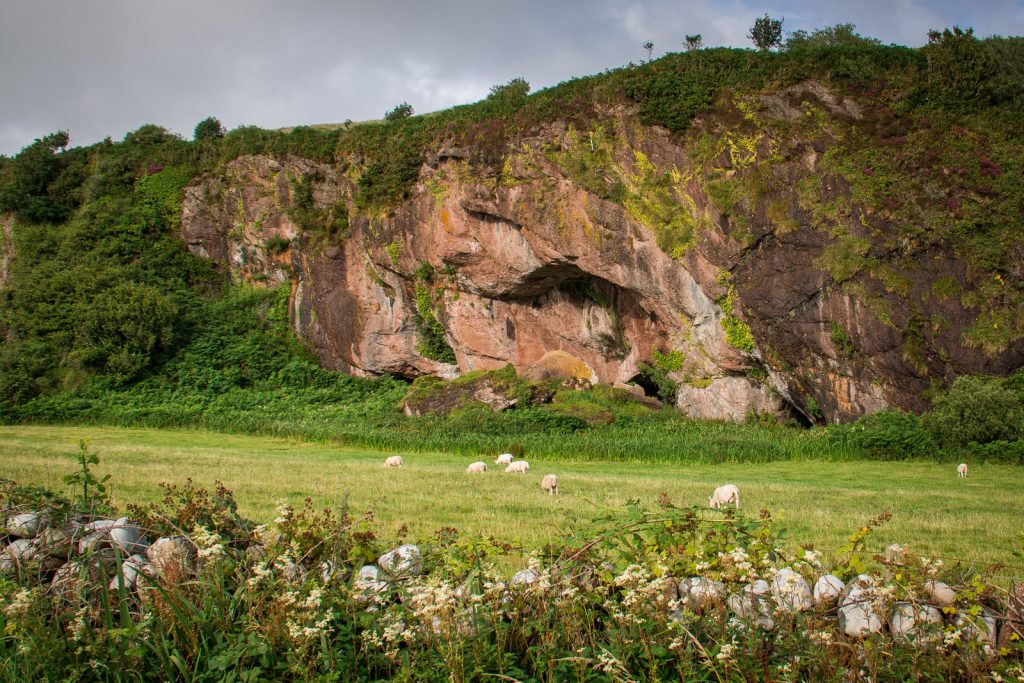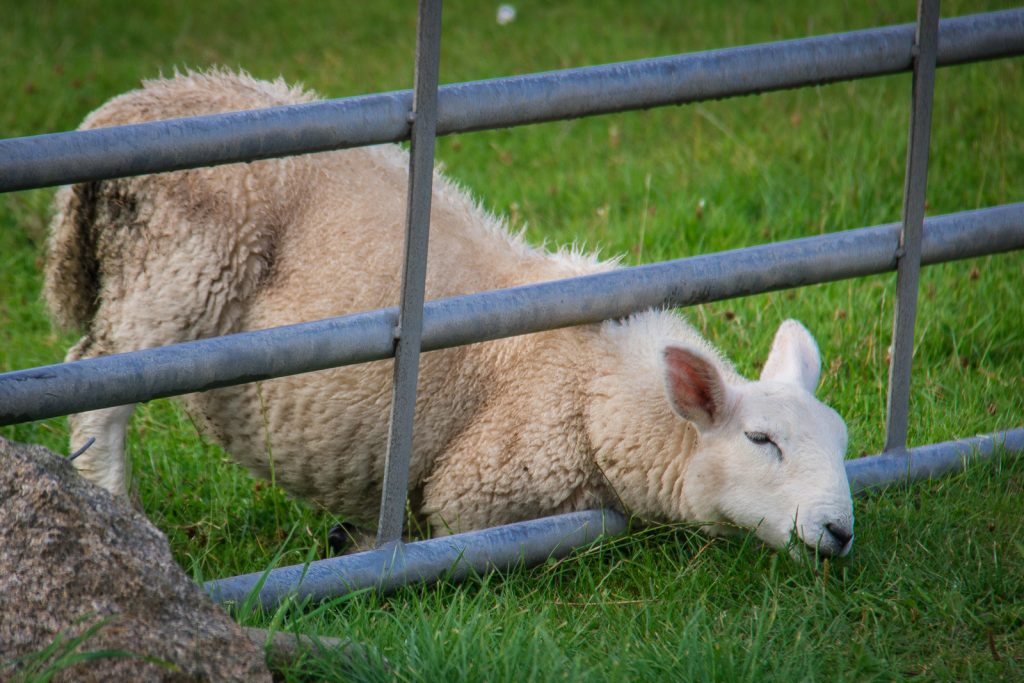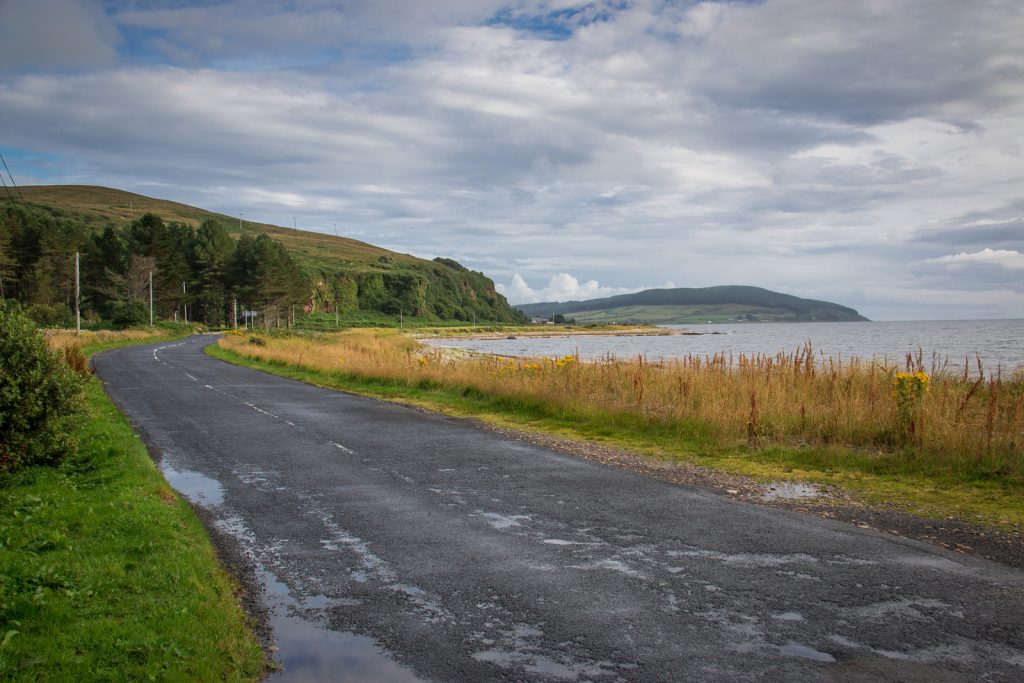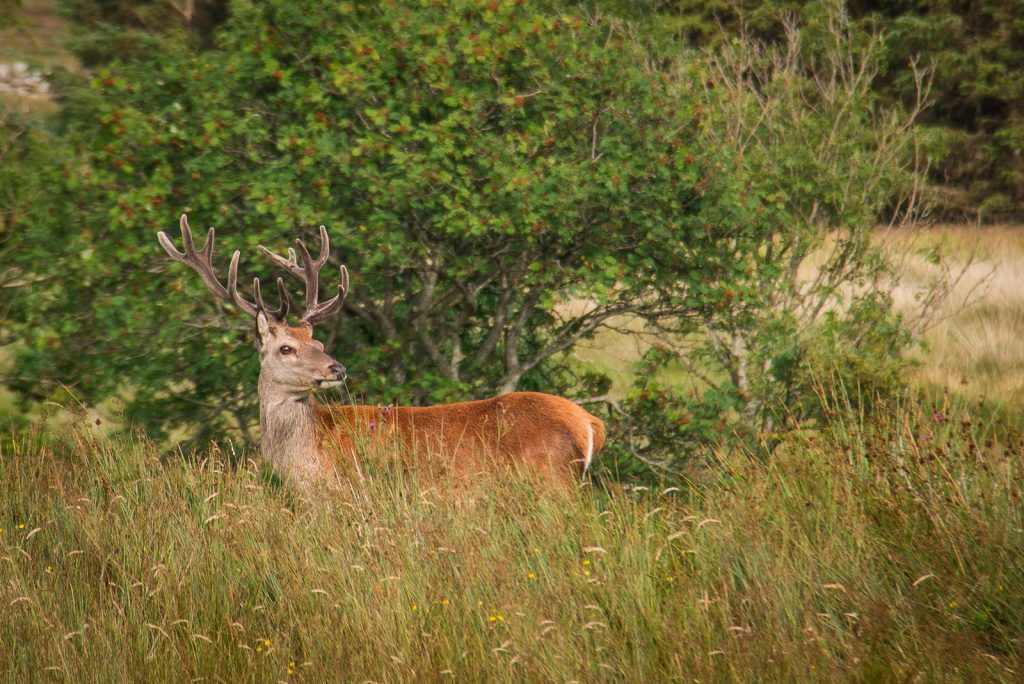 A single standing stone.